---
• Are You Serving You Clients and Prospective Clients at the Highest Level?

• Learn Why LEAD GEN is the Most Important Part of Your Real Estate Agent Business.
•

Stop Soliciting

and Start Building TRUST and Attracting Affluent Clients.
• Copy Chris' Proven Step-by-Step Systems to Build a Sustainable Real Estate Business in YOUR Market!
---
So, the Big Question is This:

"How are Real Estate Agents Like Us, Who are Tired of Soliciting and Want to Generate Consistent Leads, Who are Spending Money from Our Own Pockets; How do We Stand-Out and Market in a Way that Allows Us to Consistently Attract and Serve our Dream Clients, so We Can Live OUR Dream?"

That is the Question and


Real Estate System Secrets

will Give You The Answers.

---
---
"How to Instantly ATTRACT NEW AFFLUENT CLIENTS
and Earn an Extra $100,000 in Commissions

in Your Market
Without Having to Make 
Cold Calls Again… Ever!"
---
Chris Kopf and Real Estate System Secrets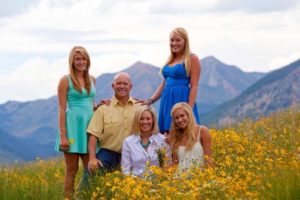 At the height of the recession in 2009 Chris Kopf moved from Dallas to Crested Butte with no real estate license, no leads and no listings. In less than 3 years from his first transaction he was among the top 10 agents in his market, the 4th year he was the #1 Agent in the Crested Butte market.
Customer service, hard work and repeatable Systems to Attract Affluent Clients and Earn their Trust are the keys to Chris Kopf's success.
Chris has consistently been a top real estate agent in the mountain town of Crested Butte, Colorado, and consistently ranked among the top 1% of the 73,000 Coldwell Banker Agents in North America. Chris attained a whopping 7% market share in his market in 2017 and 2018.
Chris recently became an owner in the Crested Butte Coldwell Banker Mountain Properties Brokerage.
Chris is a a proud husband and father of three beautiful daughters.
Chris Kopf is also a Speaker, Author, Coach and the creator of Real Estate System Secrets. Chris strives to help teach other passionate Real Estate Agents: How to Instantly Attract Affluent Clients, Stand-Out, and Serve Clients to Build a Sustainable Business into the future.
GET CHRIS' 50 PAGE
REAL ESTATE AGENT
STEPS TO SUCCESS BOOK FREE!

THE REAL ESTATE AGENT STEPS TO SUCCESS BOOK
The Important Steps You Need and Mistakes to Avoid so YOU can Stand Out, Attract Affluent Clients and Build a Sustainable Real Estate Agent Business. 
Earn an Extra Six Figures in Commissions in the Next 12 Months!
70% OF REAL ESTATE AGENTS WE INTERVIEW STRUGGLE TO CONSISTENTLY GENERATE QUALITY LEADS IN THEIR BUSINESS…
The good news for you – this is EXACTLY what the Real Estate Agent Steps to Success Book teaches you.
How to generate consistent quality leads in your business without outbound soliciting.

How to establishing Trust with new potential clients.

How to Attract Your Dream Clients!
Not only that, but you will get simple new systems to leverage your passions, and market yourself in a way that positions you as an expert.
Successful Real Estate Agents know that we are in a relationship business with our clients. Chris teaches how to use on-line and off-line systems to attract and serve clients at the highest level. How to demonstrate credibility and competence – to earn Trust.
Become one of the new breed of real estate agents who are benefiting from technology and internet marketing – using proven methods.
You will have clients calling you – who have already selected you to be their agent. No listing presentation necessary.
We're excited for you to start reading the Real Estate Agent Steps To Success Book  – teaching you the steps you need and mistakes to avoid, so you can stand out, attract affluent clients, and build a sustainable real estate business. You can follow the methods that Chris has been using for the last 10 years as a top agent in his market and be among the top 1% of the real estate agents in the US.