Common sense is not always common practice in the real estate agent world.
To be a successful real estate agent, it's vital to consistently do all the things you need to do to achieve the goals you want to achieve. Many agents I observe daily just aren't doing the little, common sense things that are going to lead to future success.
Just the other day I was meeting with someone in our brokerage. They work as an internal advocate for all of the different programs offered for agents. I'm amazed by how many agents don't take advantage of these local programs. I got to talking with this gentleman about the different ways that I engage in my market and align with my dream clients. From the look on his face (and from the notes he was jotting down) I could tell he was impressed.
"Casting a wide net has been very beneficial to my real estate agent niche marketing strategy."
At the time, I was on my way to another event that I like to do to stay connected with the community… I was about to play golf with another agent and their client. The agent has an interest in a ranch property that I have listed so setting up a tee time is a great way for me to connect with them socially and professionally. In addition to getting out and golfing with other agents, I'm also a member of the local rotary club and have been a past president of the club. I like to take on different areas of responsibility to root myself in the community. I give money to sponsors, and always make it a point to meet directors or luminaries in my market. I'll often take them golfing or fly fishing at my favorite spots. Casting a wide net has been very beneficial to my real estate agent niche marketing strategy.
A lot of agents are getting social online, with social media profiles and blog content, which is great! But, it's only a small piece of establishing your niche in your target market. Sure, someone might recognize your name, but if they ask about you at the local rotary club will any of the members know who you are? Getting out and connecting with your community sounds like common sense, right? But how many agents are actually working on their presence both online and offline? Not enough!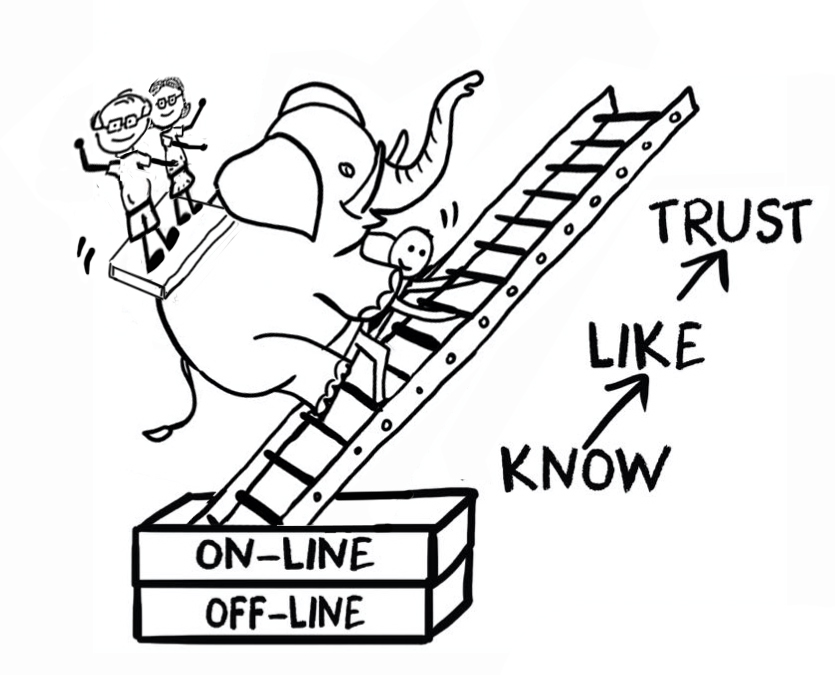 To demonstrate your level of expertise and authority to your prospective dream clients in your target market area, you need them to know, like and trust you both online and off. I recently played in the Member-Guest golf tournament at my local club and I was amazed at how many people came up to me and complimented me on the value they were getting out of my newsletter and monthly market report. Many of them told me that they were eager to get it each month. These people know, like, and trust me in person as well as through the premium content I'm providing them online. This is a trust ladder, and it can take a lot of work to get right. So, set high and lofty goals and then do the things you need to do every day to achieve those goals.
Once you've established this authority as a top real estate agent in your niche target market, you can then build on that by beginning to advocate for your clients and prospective clients.
We recently had an article come out in our local newspaper surrounding a current event that affected one of my clients who are primarily second homeowners in the area. I needed to advocate for this client, so I took the time to write a letter stating my position. I was standing up for my client and going to bat for them. I had a flood of people reach out and thank me for doing so. I speak a lot about the value of niching down and aligning yourself with your dream clients. Their interests, passions, and beliefs. This gives you an opportunity to advocate for them when a current event or issue arises. I once had a sales manager tell me "If it's important to my customer, it's important to me". Another common-sense idea that is often not capitalized on.
So start thinking about the things you can be doing every day to achieve the success you'd like to achieve as the authority real estate agent in your niche target market.
How Can I Help You With Your Real Estate Agent Marketing?
Let us help you take your business to the next level.
If you are ready to take your business to the next level and get Chris and Shelby's solutions to your real estate challenges in your market or to find out more about Real Estate System Secrets.