Are you using the wrong hook in your real estate agent business? 
In addition to being a top real estate agent, I'm also an avid fisherman. I've spent a lot of time figuring out the right bait, lures, and hooks for both passions. Although I've found great success with both, these are life-long pursuits that I may never master… and that's what makes it so fun!
Fly Fishing and Real Estate
Take fly fishing as an example, even the top fly fishermen (or women) in the world go through a bad streak. There are few times that I've gone fishing and have been completely skunked. I wouldn't catch a single fish or even have a strike. But I generally get to say, hey, at least I touched a fish today!
Regardless of my successes, what makes it interesting and intellectually and physically challenging is that each time I go fishing the weather is a little different. The water temperature changes, the biology of the river shifts, and the bugs that are out are different. Depending on which spot I head to, the river can be shallow and fast or there can be a deep pool and no fast current.
I find that to be true in my real estate agent business as well. The environment is constantly shifting and it can be difficult to find consistent success with certain hooks. I've tested many hooks and flies over the years and have found a few tried and true go-to's that I can rely on.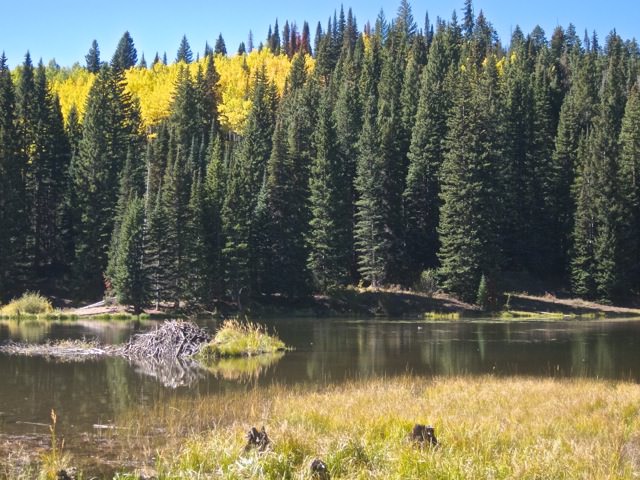 I love fishing beaver ponds in the mountains. Although there are small flies called midges and many aphids around, 70% of the trout here eat what's under the water. They love the nymphs, a small bug that looks like a caterpillar. It hangs out under the water crawling around beneath the rocks. Eventually, it will transition into a may fly, or cat fly. So when I'm fishing, I'm generally using a dry fly that floats on the surface, and two nymphs or two droppers are what they call them that are under the water. This is the type of hook that I've found to be a consistent winner.
And so you're probably at this point saying, all right, I don't understand why Chris is telling me so much about fly fishing. And the point is that this combination of flies (the dry fly, which is on the surface with the two droppers underneath the surface replicating different bugs.) has worked to catch the same types of fish, a brown trout or a rainbow trout very consistently. We need to figure out what works in our real estate agent businesses to catch our dream clients.
Are You in the Top 20% of Real Estate Agents?
You've heard that 20% of real estate agents are getting 80% of the business, right? So if you're listening to this, you're either in the top 20% and have a lot of business, but maybe they're not all your dream clients (you're casting out your hook and getting all sorts of replies and need to focus in on attracting only those clients whom you want to work with) or you're in the bottom 80% and are trying to figure out what you need to be doing to build your business from the ground up.
Just like with fishing, we need to create hooks to lure in clients. These hooks need to be the perfect "bait" for our dream customers and they need to demonstrate our level of expertise and authority for our market. If you're reading this I'm going to assume that you've already been creating premium content on a regular basis to market yourself (think blog posts, social media content, recently solds, etc.), but if you're not I would start there. Head over to my article on How to Bring Value to Your Clients and Why it Matters where I list out 10 different premium content ideas to get you started.  On the other hand, if you are creating content regularly and you have many hooks that are working, but you haven't niched down to only attracting your dream clients, it's time to get rid of the wrong hooks.
The Best Hook For Your Real Estate Agent Business
So, what's the number one hook that I use in my real estate agent business to attract my dream clients? That's easy… it's my monthly market report. Why? Because it's the number one question we get asked as real estate agents, "How's the market?". I'm able to create a premium piece of content that's directly relevant for my dream clients.
Remember when I talked about different waters? There are different rivers or streams in the place where I live. My market report has to be specific to the particular area of the stream where my dream clients are. The target market area that I want to do business in. Call it a geographic farm area if you will. Most real estate agents pick too big of an area and have a hard time finding the perfect hook to lure in only their dream clients that they want to work with. This can lead them to be overwhelmed and burnt out, not liking the people they spend the majority of their day with (their clients).
So I will always challenge you to niche down and provide premium content that matches the socioeconomic demographic of the people that live in your market area. If you said, Hey, I want to cover all of the Denver metropolitan area or all the Tampa area, I would say, well, that's silly because you've got to pick a market that you want to serve both geographically and a demographically. So, who is your dream customer? Who would you wake up every day excited to work with? What is their socioeconomic demographic?
For me, I want to serve the affluent second home owner in the luxury space. So, I narrow in on the top luxury subdivisions and golf courses and I serve them a very specific and tailored hook with my niche market report. It shows them my knowledge and expertise on the market that they're interested in and gives them the confidence to pick me specifically over the other agents who are generalized.
Niching down and creating a specialized market report is key. Did you hear that? I'll say it one more time…
Niching down and creating a specialized market report is key.
If you'd like to learn more about niching down and creating a specific market report to attract your dream clients, I'd love to speak with you. Schedule a call today and let's get it done!
How Can I Help You With Your Real Estate Agent Marketing?
Let us help you take your business to the next level.
If you are ready to take your business to the next level and get Chris and Shelby's solutions to your real estate challenges in your market or to find out more about Real Estate System Secrets offerings, schedule a free coaching call today!