When you workout do you try to push yourself and make it a little harder every time? Or do you always do the same thing and do the bare minimum? And what about in your real estate business?
I got a Peloton bike for Christmas and I've been loving using it because I get to take the classes whenever I want. And there's a coach that's leading the class who's motivating me and one of the things a coach said really stuck with me. He said, "It's your ride, your resistance and your results."
The ride is your journey, your career. It's the goals we're trying to achieve in our real estate business. You have the possibility to turn up the resistance a little bit. On your bike that means your muscles are working harder.
But you can also turn up the resistance in your real estate business. Challenge yourself! Try something new, do something different because that is how you change. When you start to add that resistance then you will see the results. You can't achieve the goals you've set for yourself by taking it easy and never pushing yourself.
And just like on the Peloton bike nobody can increase your resistance but you. On my bike, I have to be the one to turn the knob. You're only competing against yourself and your mind.
It's tough! If it wasn't tough everyone would be doing it. You have to be tougher than all the other real estate agents and differentiate yourself by going the extra mile and adapting and changing.
You are the one in control of your results! If you always do the same workout or the same thing you don't grow and you don't learn.
However, it's super hard to do this on your own. It's so much nicer and easier when you have a coach or trainer who can support and motivate you. You need people around you who will give you guidance and give you that extra push so that you can reach your full potential!
So yes, YOU need to make the decision that you are going to up the resistance but you certainly don't have to be alone in your ride. You get to make choices and decide on how you want to do it. But I want you to up the resistance so that you see those results so much faster, even if it makes you uncomfortable.
If you ever need someone to motivate you and support you in achieving your real estate goals, you know where to find me!
How Can I Help You With Your Real Estate Agent Marketing?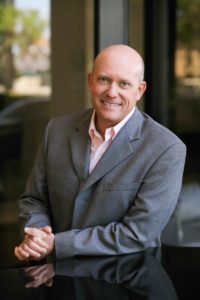 Let Us Help You Take Your Business to the Next Level…
If are ready to take your business to the next level and get Chris & Shelby's solutions to your real estate challenges in your market, or to find out more about Real Estate System Secrets offerings, schedule a free coaching call using this link:
RealEstateSystemSecrets.com/Apply
See more info at: www.RealEstateSecretSystemsForAgents.com