You're probably thinking that being a star real estate agent is a good thing, but let me tell you a story to show you why that's not true.
I was a supply salesman right out of college for a company in Dallas. I had half of the Dallas market and I had to sell products to existing word processing accounts. This was way back in the day, so I was selling floppy disks and print wheels and print cartridges and acoustic covers.
I was actually very nervous about this job and it was 100% commission so there was a lot of pressure. It was sink or swim. One day one of my sales managers sat me down and said, "Tell me what you did yesterday. What'd you do the day before? Where are you going today? What's the plan for tomorrow?"
I didn't really have a plan. I was cold calling and soliciting and trying to meet customers but there was no rhyme or reason to what I was doing.
He took out a map of Dallas and he drew me my territory and then told me to put dots where I had been over the last few days. Then he took a marker and connected the dots and there was giant star there.
He looked at me and told me, "You don't want to be a star salesman. You're driving all over town and through traffic. You're not being efficient with your time and you're not employing systems."
And that really stuck with me. I started building a plan and systems and being efficient by combining appointments in the same area. I turned into more of a consultant than just a salesman.
I now see a ton of real estate agents that are star real estate agents. They're driving all over the map trying to get to low end transactions. They might be doing a lot of transactions but they're all around $200,000. So I ask you, where are the luxury markets in your territory? Why not focus on a more specific area where the homes are $600,000 or even a million plus?
I suggest you get out a map and identify if you're a star real estate agent. Are you concentrating on specific areas or are your clients and transactions all over the map? Concentrating on a specific area means you can become an expert in that area. You will know everything about the HOAs, architects, landscapers, community events, and the nonprofit organizations there. Use that to your advantage!
If you are a star real estate agent then spend today thinking about how you can be more efficient, become more of an expert and be more specific about the area you're working in so that you can get more affluent dream clients.
How Can I Help You With Your Real Estate Agent Marketing?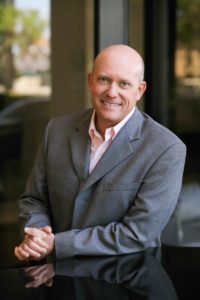 Let Us Help You Take Your Business to the Next Level…
If are ready to take your business to the next level and get Chris & Shelby's solutions to your real estate challenges in your market, or to find out more about Real Estate System Secrets offerings, schedule a free coaching call using this link:
RealEstateSystemSecrets.com/Apply
See more info at: www.RealEstateSecretSystemsForAgents.com