Right now, I'm currently down in Florida. I rented a boat the other day and had a blast with my family! One of the things I've thought about while being here is that a lot of agents say they don't have time to do certain things. Many spend a lot of time prospecting and working IN their business instead of working ON their business. They're always stressed. Not fun..right? This is why I suggest to setting systems in your real estate business. Set up things that you can automate in your business that will allow you to be able to do the fun things in life as well! Like going to Florida and renting a boat with your family!
So, how do you create processes? How do you create repeatable, proven systems that you can implement in your business so you can work ON your business? What can you do so you can be out doing things that you like to do? Let me tell you what I do – While I'm here in Florida, I'm still marketing and attracting affluent clients. I currently have six properties that are under contract right now. I have systems set up that help facilitate those transactions and people in my business to help me be successful. This allows me time to do the things that I want to be able to do.
These systems work behind the scenes the entire time, whether I'm working with a client while fly fishing on the river, showing a property, or down in Florida boating with my family. And it has helped soooo much. So, do you want to go on vacation with your family? Do you want to do things that you are passionate about? If this sounds interesting to you, then I have something that could help!
Lots of agents appreciate the steps to success and online academy and everything we have created to help, but some aren't certain they have the skills or knowledge to implement some of those things I'm recommending doing and that's totally understandable. You might have seen recently that we are going to be announcing a done for you program soon. We will have people that can help you like they help me. You will be perceived as an expert and authority in your market! Those systems and processes that have helped me be a top 1% agent, will be the same systems that we will use for you!
You'll be able to spend time being in a place like Florida and do the things that you want to do. Remember, it's not always how do you do something, it's who. Who can help you? And that's us. We can help you. Reach out today or be on the lookout for our done for you program announcement!
How Can I Help You With Your Real Estate Agent Marketing?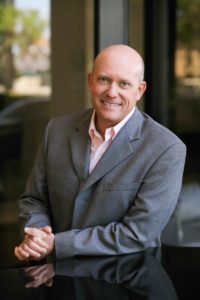 Let Us Help You Take Your Business to the Next Level…
If you are ready to take your business to the next level and get Chris & Shelby's solutions to your real estate challenges in your market, find out more about Real Estate System Secrets offerings or to receive our marketing tips, sign up using these links below:
RealEstateSystemSecrets.com/Apply
Sign Up For Our Emails With Marketing Tips HERE
See more info at: www.RealEstateSecretSystemsForAgents.com