What's a market report? Why is a market report important to my marketing tactics and real estate business? Today I want to talk to you about my market report and how it's been very beneficial in my real estate business and the things that you can be doing in your market!
Early on in my career as a real estate agent, I was having a really, really hard time establishing credibility and trust. I was trying to grow my business, break into new markets, and wanted to elevate my status. I started brainstorming different ways to gain credibility and trust in my community. This is when my brilliant idea came to life.
Create a market report every single month that breaks down listings by area, by property type, and by price point. I spent a ton of time building these reports and believe me, at the beginning they were simple and not so pretty, but they demonstrated my capabilities.
A market report can be really helpful in demonstrating your level of competence, credibility, and understanding of the market. For example, I literally had two calls yesterday from clients praising me for the market report. This shows that people appreciate the value of the report and information I provide.
Click here to check out my January market report.
What's the number one question that we get as real estate agents? It's how's the market? Right? With the market report you're answering these questions, serving your clients at the highest level, and ultimately, marketing yourself as an expert in the business.
How Can I Help You With Your Real Estate Agent Marketing?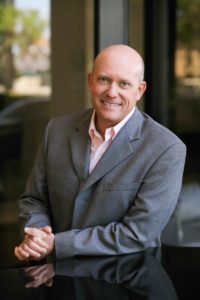 Let Us Help You Take Your Business to the Next Level…
If you are ready to take your business to the next level and get Chris & Shelby's solutions to your real estate challenges in your market, find out more about Real Estate System Secrets offerings or to receive our marketing tips, sign up using these links below:
RealEstateSystemSecrets.com/Apply
Sign Up For Our Emails With Marketing Tips HERE
See more info at: www.RealEstateSecretSystemsForAgents.com