Writing blog posts about a lifestyle is all about selling your community and discussing what makes your area special. What are the nonprofits, festivals, and events that you could incorporate and elaborate in a blog? Consider what your clients value and what they would care to hear about. 
In my market, the 4th of July is always a large attraction. We have a parade, food festival, and fireworks over the mountain. In my post, I include times, activities, and other events going on during the Holiday. It's important to include content that is relevant to your clients. Understand who your target demographic is and how you can capture their attention. 
For example, if you're in a market, which is catering to elderly people or other people who are members of a country club, talk about your favorite hole on the golf course. If you're working in a subdivision where families live, comment on the different public schools, private schools, and sports organizations in that area. When you incorporate these topics into your premium blog posts, your buyers and sellers will appreciate you as a real estate more.
During the fall, there is always a cattle drive that goes through town, and its a sight to see. They close the roads and the highway for the morning so the cows can cross safely. This is unique to Crested Butte, Colorado, and its something that makes our ski town such a great ski town in Colorado.
Although people still stay in hotels, AirBnB's have become very popular. AirBnB's are also a great way for people to have an authentic experience in your town. When I published a blog regarding open AirBnB's in my community, I received great feedback and reactions from people online. Think about what gives your town character and charm. Highlight the lifestyle that will appeal to your buyers and sellers. Think about what your clients are looking for so that you can capture your ideal prospects! 
How Can I Help You With Your Real Estate Agent Marketing?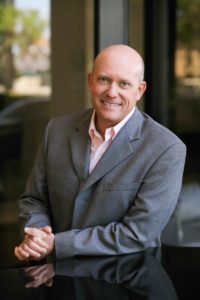 Let Us Help You Take Your Business to the Next Level…
If you are ready to take your business to the next level and get Chris & Shelby's solutions to your real estate challenges in your market, find out more about Real Estate System Secrets offerings or to receive our marketing tips, sign up using these links below:
RealEstateSystemSecrets.com/Apply
Sign Up For Our Emails With Marketing Tips HERE
See more info at: www.RealEstateSecretSystemsForAgents.com