Integration Marketing… what does that even mean?!?
I read a book recently called Integration Marketing by Mark Joyner and while it was more focused on digital products, it confirmed some ideas I have about our real estate business too! Just like any business, as a real estate agent you want to grow bigger. You want to be more profitable and more efficient.
But sometimes you just can't do all of that on your own and you need help from your network. This is what I have been calling a luminary list and others call it a Dream 100, your sphere, or your network. Basically, people who can help you reach the clients you want to reach.
Your luminary list is the people who have the attention of potential clients that you want to do business with. This could be the Executive Director of a charity, a country club organizer, a vendor, interior designer, remodeling company, etc. The list is endless!
Integration marketing says that you should reach out to these people and then create a WIN-WIN situation. You need to align yourself with them so that their clients associate you with them and you can refer your clients to them! (You know that clients are always asking about the best contractors, architects, service providers, insurance or even restaurants and golf courses in town)
Find a way to set up a system between you to help each other out. Obviously this needs to be legal and ethical so always make sure you're working in the confines of you local MLS, your state Association of Realtors and the National Association of Realtors. But guess what the easiest way of setting up such a system is??
CREATING CONTENT! It's free and it's so easy!! Film yourself talking to this person on your phone and post it as an interview. And if you're not comfortable in front of the camera, voice record it, have it transcribed and turn it into a blog post. You can share on your Facebook and then they can share it on their Facebook page and boom… you are suddenly being noticed by an entirely new group of potential clients!
Trust me when I say that creating win-win situations like this will help you stand out and align yourself with your dream clients. Give it a shot because you never know how far it might take you!
How Can I Help You With Your Real Estate Agent Marketing?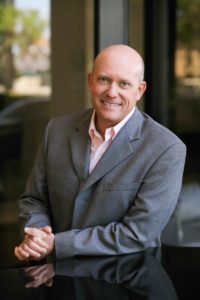 Let Us Help You Take Your Business to the Next Level…
If you are ready to take your business to the next level and get Chris & Shelby's solutions to your real estate challenges in your market, find out more about Real Estate System Secrets offerings or to receive our marketing tips, sign up using these links below:
RealEstateSystemSecrets.com/Apply
Sign Up For Our Emails With Marketing Tips HERE
See more info at: www.RealEstateSecretSystemsForAgents.com