Most real estate agents know that our business requires a lot of time management. But are you also prioritizing time instead of just managing it?I teach time prioritization over time management because I want my real estate agent students to really think about the value of the work that they're doing.
You need to calculate and work backwards from working with clients. This means physically being with clients or being on the phone advising, consulting, helping or informing your clients so they can make the best decision for them.
THAT is the best use of our time as real estate agents. THAT is why we started in the business, because we want to help people!
But there are so many things we have to do in our business every single day to get to that point and that can be overwhelming. This is why I teach repeatable systems.
If you don't know what you have to do next and you're always trying to figure out what you're doing you always feel like you're running behind. When this happens you find yourself being very reactionary and probably doing the things you didn't expect to be doing the day!
The real estate business is a reactionary business, of course. It's totally inevitable! But there are lots of other things that we can plan and set up systems for so that it takes some of that reactive stress away. Setting up systems and especially finding people you can delegate certain tasks to can be the thing that gets you to that higher level in your real estate business.
I always tell agents that if you don't enjoy doing certain things or you're not good at them, then you should find someone who can do it for you. They will probably be more qualified and be able to do it more quickly. And if you think about what your time is worth, their rates for doing those things are probably lower! Now you've freed up time and energy to do those other things you love. The things that actually get you working with your clients!
If you'd like to start getting more enjoyment from your real estate business and reduce your stress levels I encourage you to start prioritizing your time rather than just managing it.
How can I help you with your Real Estate Agent Marketing?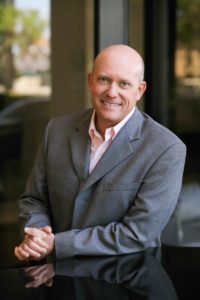 Let Us Help You Take Your Business to the Next Level…
If are ready to take your business to the next level and get Chris & Shelby's solutions to your real estate challenges in your market, or to find out more about Real Estate System Secrets offerings, schedule a free coaching call using this link:
RealEstateSystemSecrets.com/Apply
See more info at: www.RealEstateSecretSystemsForAgents.com
Chris
RealEstateSystemSecrets@gmail.com