Welcome to real estate system secrets, and I hope you had a very Merry Christmas, a happy holidays, and a safe new year with all this COVID craziness. 
I hope you had a fantastic 2020, and that you're looking forward to another great year in 2021. 
I hope that you're serving your clients at the highest level, and you're able to attract the dream clients that you want to do business with.
Do your prospective dream clients even know who you are?
Do they see you as an expert and a professional in your real estate market?
It's a simple, powerful question. 
That 95% of all real estate agents can't answer because being a real estate agent today has become a complex changing, noisy, competitive daily battle. 
When you joined the brokerage, they said, well, join our brokerage. And we're going to help you. We're going to feed you with leads, but there's just too many mouths to feed. They market the brand and the brokerage, not the agent. 
And then they said, well, there's a phone cert cold calling serve, spending your own money on advertising. 
You are an independent contractor. You are an entrepreneur, you are a small business, and somehow you survived. 
85% of all real estate agents have failed while you've had your head down helping your clients. 
You did not realize that you were falling behind in marketing and lead generation that are critical to your success. 
You've probably heard someone say, well, we have new platforms, new tools, new apps, and the modern brokerage marketing would be easier and leads will just pour in, but there's no such thing as a free lunch you pay to play.
And nobody can tell you how much you need to spend, where you need to spend it, how frequently, or what to expect on your return on investment and the explosion of competitors, low price, brokerages, new apps, social media, internet advertising, more data, more to do Zillow, Trulia, realtor.com. 
The velocity of change. And the struggle to keep up has made cutting through all the noise. 
Almost impossible for the real estate agent. There are hundreds of other agents competing for the same buyer and the same seller client, even agents in your office. And they give you a profile page on a brokerage website. 
67% of the general public do not trust real estate agents establishing credibility and trust are big marketing problems for the real estate agent. And many agents are not certain what steps they should take next. 
So they do nothing about it. Today. National association realtors tells us over 95% of the general public is online and searching for homes and a real estate agent.
They can get to know like and trust a professional, a professional real estate agent. We've seen the internet fuel consumer demand for instant everything, but national association of realtors tells us only a fraction of agents are leveraging the internet and social media. 
Some say, we'll start building a team, add to the complexity and you'll start counting more transactions, but at what increased costs and decrease in your client satisfaction. In spite of all the tools, the training, the platforms, the marketing automation and the real estate agents, new year's resolution, right? 
To pray to get started today. Most real estate agents still don't know if their prospective dream clients even know who they are until now. Introducing real estate agent integrated niche marketing systems are done for you. 
Programs where there's a blur in similar me to real estate agents. We shine the light on the passionate, successful real estate agents whose stories need to be told.
We transform real estate agents into trusted authorities who are wine with their fluent dream clients and who are specialists in their niche, target market areas. 
We leverage our people products and proven integrated marketing systems to create platforms, to publish premium content that is informative and interesting for the buyer and seller client. 
And we do it consistently. We repurpose this content purposely with call to action strategies to attract the dream client, our done for you services, integrate the eight core marketing systems and free up the agents time. 
So the agent can serve their buyer and seller clients at the highest level every day. You can build a sustainable business every day and live the dream freedom by having fun, helping clients they choose to work with.
You will have extra time leftover to enjoy life spending quality time with friends and family every day. And that is the real estate agent reality check.
I challenged you to think differently. I challenge you to click on the link below, schedule a time for us to get on the call and talk to each other about your challenges, your real estate business, and how we can help you with our done for you systems.
We have end of year promotions starting. Now. We hope to offer those to you, to get you, to jumpstart your business and achieve all the goals that you expect in 2021, have an awesome day.
How Can I Help You With Your Real Estate Agent Marketing?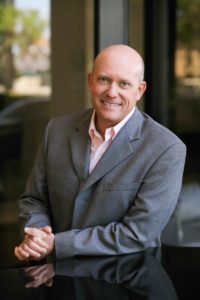 Let Us Help You Take Your Business to the Next Level…
If you are ready to take your business to the next level and get Chris & Shelby's solutions to your real estate challenges in your market, find out more about Real Estate System Secrets offerings or to receive our marketing tips, sign up using these links below:
RealEstateSystemSecrets.com/Apply
Sign Up For Our Emails With Marketing Tips HERE
See more info at: www.RealEstateSecretSystemsForAgents.com