I've had many people that have asked me why I don't believe in soliciting and cold calling and what I do to make myself successful.

I've noticed the reason most people don't like soliciting is because it feels creepy or salesy. Cold calling can be a pain too because you can't read their body language and you have to really spend a lot of time calling and following up. Most people don't do it or they don't do it consistently. Some may do it, have some success, generate some new leads and then they get super busy and don't do it anymore. 

One, soliciting and outbound cold calling takes a ton of time. Two, it's very hard to do. And three, if you're cold calling for sale by owner and expireds, think about the person on the other end of the line. A for sale by owner person doesn't want to do business with a real estate agent or they don't want to pay you a commission. The expireds just had a bad experience and so they're pessimistic.

You need to start generating trust and that's not the way to do it.
Prospective clients started noticing when I started publishing and creating content, doing market reports, blog posts, articles and getting myself out there. I was doing things to demonstrate my competence, credibility, level of authority and my expertise in my market. I started creating things that people didn't understand about our business, industry and market.If you're trying to attract your dream clients that you want to do business with, you need to have a digital footprint.

Publish valuable content that will attract your dream clients that you want to do business with. Create content that is aligning with those dream clients and align yourself with the influencers and luminaries. I noticed that the content I created could be used for many different things. I try to get these prospective clients offline and then online to my website to opt in to my premium content.

I then eventually had clients calling me and wanting to do business with me. That's a nice way to do business, when you're attracting the affluent clients that you want to work with.

I'm among the top 1% of the 70,000 Coldwell Banker agents in North America and number five in the state of Colorado in 2018 because I'm employing these efficient systems and you can too. STOP soliciting and cold calling and START publishing premium content! You won't regret it!
How Can I Help You With Your Real Estate Agent Marketing?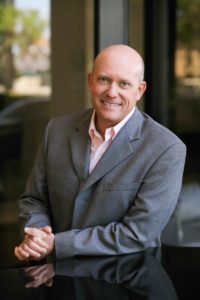 Let Us Help You Take Your Business to the Next Level…
If are ready to take your business to the next level and get Chris & Shelby's solutions to your real estate challenges in your market, or to find out more about Real Estate System Secrets offerings, schedule a free coaching call using this link:
RealEstateSystemSecrets.com/Apply
See more info at: www.RealEstateSecretSystemsForAgents.com