Are you tired of cold calling and soliciting? There are many other ways of marketing yourself that are more sustainable.

There are tools out there, like the Internet, that can help to identify who our dream client is, the people that we want to attract, the luxury, and affluent clientele, so we can be doing larger transactions.

We want to answer the questions those clients have offline and online through market reports, newsletters and blog posts, etc. You need to figure out how you align with that dream client. That's one-to-many marketing. This is content you can leverage offline for a long time and we can do things that can live on the internet. This is a good investment of our time, very efficient.

There's also some one-to-one marketing things that we can do with technology. You can take manual processes and make them automatic.

If you had a client that said, "Hey, I'm looking for a single-family home between 900,000 and a million in your market. It needs to have four bedrooms, and four and a half baths," What would you do with that? You'd go into the MLS and you could do a search. You could email that client a link to all of those homes and ask if any of the homes interested them. That's the old way.

Now we get clients that call us and say, "I looked at these 12 homes already," before you even knew what their criteria was. "There's 4 homes that we really want to see. We found you and we want you to show us those homes."

Times are changing and our clients are more intelligent about the market and what it is that they want to see before sometimes they even call us as buyers.

There's a tool in our MLS that I can use to set up that criteria so it automatically sends an email to the client and tells them, "Hey, this home that wasn't in the market or was in the market and just had a price reduction, fell in that criteria." That went from manual, to automated and then to automatic.

You went from sitting with the client looking at what was available, to the cloud sending them those listings. That could be happening while you're sleeping. That's efficient.

There are many different ways where you can leverage technology. You can set up things that will help not waste yours and your potential buyers time, but will give them the info they will be interested in looking at.

Being efficient frees up your time to do other more important things and it helps you grow a sustainable business. Win-win!
How Can I Help You With Your Real Estate Agent Marketing?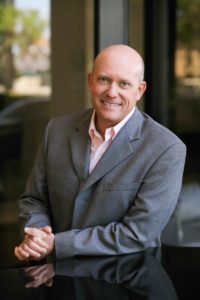 Let Us Help You Take Your Business to the Next Level…
If are ready to take your business to the next level and get Chris & Shelby's solutions to your real estate challenges in your market, or to find out more about Real Estate System Secrets offerings, schedule a free coaching call using this link:
RealEstateSystemSecrets.com/Apply
See more info at: www.RealEstateSecretSystemsForAgents.com