I hope you had a great new year and celebrated the start of 2021! As we enter a new year I look at it as a new start for everyone.
Are you nervous to try new things and think you need more experience/time to be more successful? You don't! Get out there today and do things differently. Set new goals for yourself because we are off to a fresh start.
Keep evolving, differentiate yourself, change and adapt, and leverage technology that can help give yourself more exposure.These things might be more expensive or outside your comfort zone, but you want to leverage them.
I've learned that the way other people perceive you is reality. Perception is reality, and how you carry yourself, the things that you do, your reputation.
If you wake up every day and decide to serve other people and take action, those things are going to be observed by others.
Start to think about ways that you can grow your business, what you can do differently, how you can market yourself and serve your clients at a higher level.
Improve your time management and techniques for leveraging other resources. When I first started out, I wasted a lot of money and did different things, and a lot of it didn't work.
Many people think you have to be a real estate agent for 15 years before you can get to a certain level. But you don't have to be.
As being one that in three years broke into the top 10 in my market and by year 4 was number one in my market, I know it's all possible. There's no reality to what you can accomplish and if you set your mind to it, you can be successful.
I was motivated to serve clients, to support my family and my lifestyle, and to figure out all the things I could do that would help me improve.
That's why you need to have confidence in your marketing strategies, the relationships that you've built and keep doing the right things. Stop doing the wrong things. If you do all this you can be successful.
Just go out there and do it and be that go-getting person. Don't be afraid to fail, don't be afraid to try new things, go do it.
In the systems, in the things that I've done, you don't even have to go find things that aren't going to work. I can teach you all the things that I've been doing that are working in my business that you can replicate and model.
How Can I Help You With Your Real Estate Agent Marketing?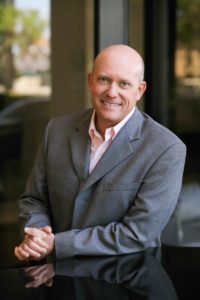 Let Us Help You Take Your Business to the Next Level…
If you are ready to take your business to the next level and get Chris & Shelby's solutions to your real estate challenges in your market, find out more about Real Estate System Secrets offerings or to receive our marketing tips, sign up using these links below:
RealEstateSystemSecrets.com/Apply
Sign Up For Our Emails With Marketing Tips HERE
See more info at: www.RealEstateSecretSystemsForAgents.com