Wow 2020 what a year!
Things started out great, and then Covid hit and I was honestly very scared for my business and what was going to happen.
When my small market in Crested Butte completely shut down for 90 days with no visitors allowed in or out, I had to let go my assistant who was helping me with admin work.
I work with primarily second homeowners, so without them being able to travel during that 90 day period my business literally took a screeching halt.
Thankfully things picked back up again and I became extremely busy – I finished 2020 off with $42M in volume as a solo agent!
And honestly, it was because of the marketing systems I had in place that allowed me to achieve that level, while still having time to spend with my family.
It took me years and thousands of dollars to figure out what worked and what didn't – and I'm so grateful for the downfalls because without them I would not be where I am now.
I'm also so extremely thankful to have recently received the Coldwell Banker "International Society of Excellence" award (required to exceed over $1M in GCI), especially in this wild year!
I believe with success comes responsibility, and I want to help you and this awesome community of real estate agents have the same success!
With that said, I am hosting a special training exclusively for the real estate agents in this community on Thursday 3/4 at 9AM MT !
I will be sharing my exact framework for success on this live video training and I can't wait to give you all my secrets!
I also just completely revamped and re-wrote my book, which I haven't even released to the public yet – and I'm giving everyone who shows up a free copy!
My marketing strategy has allowed me to consistently generate leads without outbound soliciting, while still having time to spend time with my family. That is what success looks like for me, whatever it looks like for you this will be a highly valuable training wherever you are in your business.
As a solo agent, I'm very thankful during the craziness of the pandemic I was able to do $42M in volume and exceed 1.1M in GCI, and I hope you are able to take my framework to have the same success (or exceed my success) in your business!!
Join me for this training, click here to register!
How Can I Help You With Your Real Estate Agent Marketing?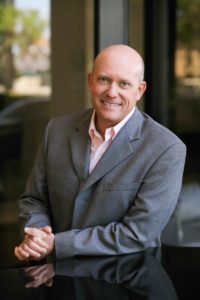 Let Us Help You Take Your Business to the Next Level…
If you are ready to take your business to the next level and get Chris & Shelby's solutions to your real estate challenges in your market, find out more about Real Estate System Secrets offerings or to receive our marketing tips, sign up using these links below:
RealEstateSystemSecrets.com/Apply
Sign Up For Our Emails With Marketing Tips HERE
See more info at: www.RealEstateSecretSystemsForAgents.com