I know what it's like to be a real estate agent during crisis like these. I was in the downturn of the market when I first started in the real estate business. I got my real estate license in the height of the recession on June 19th, 2009.  I was starting from scratch. I had no leads, no clients, so listings. I had nothing, but I figured out how to build systems and to create an online presence.
Within a short period of time, I managed to become one of the top ten real estate agents in my market by leveraging technology through my digital platforms. A year later, I was the number one real estate agent in my market. I've been through some tragedies in my life, but I've learned that you need to take control of the things that you can control in life. 
For instance, on a more personal note, my wife and I were going through a tough time and we were arguing a lot. It was a time when I could have said, "well, it's all your fault and you screwed up." Believe me, I was thinking all those things, but I made the decision that I had the opportunity to affect the situation in a positive manner. The next day, I resigned my position within the company that I worked for before I became a real estate agent. I had just received a promotion and I was going to be on a flight to London the following Monday. This was a major crisis in my life.
I felt like I was at the bottom of a deep cavern, I was so depressed, and it was so hard. I thought about what I could do to have a positive impact? What can I do that will affect the things I can control? Ultimately, I made a lot of decisions that helped to bring us back together. It took a year, but we renewed our vows. I'm so thankful that we were able to save our family and our marriage.
I've been through many, many scenarios where there's similar patterns and trends. With all the effects that COVID-19 has had on the health of our loved ones, society, and the economy, try to implement your focus on the things that you can control and focus on the things that can keep your mind positive. I hope this was helpful to your business and shows that you're not alone in all of this chaos. 
I will be doing a webinar this Thursday to provide free training and pointers that I have found to be useful during this time. Click here to sign up!
How Can I Help You With Your Real Estate Agent Marketing?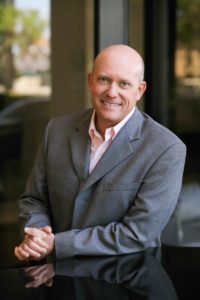 Let Us Help You Take Your Business to the Next Level…
If you are ready to take your business to the next level and get Chris & Shelby's solutions to your real estate challenges in your market, find out more about Real Estate System Secrets offerings or to receive our marketing tips, sign up using these links below:
RealEstateSystemSecrets.com/Apply
Sign Up For Our Emails With Marketing Tips HERE
See more info at: www.RealEstateSecretSystemsForAgents.com