How are you helping your clients take their first step? It's important to give your clients a little push or lend them a hand when they are on the fence. Like I always say, if you wait for all the lights to turn green, you'll never leave the driveway. 
For instance, I've had a client that was wanting to buy their dream home, but they had to sell their existing home first. We had a short time window, so I just told them, you can't get started unless you take the first step, let's get your house listed. Sometimes that'll want to hold your hand a little more than normal, but it all  works out. Not always, but generally.
The same thing is true in your marketing and your lead generation. So what are you doing in your business to attract your dream clients? What are you doing to generate leads? What are you doing to set yourself up as an authority and an expert in your market? Well, if you're not taking the first step, you can't take the second step, right? 
One of the things I have found to be helpful is sharing my story.
Click here to to learn how I took the first step and shared my bio. https://chriskopf.com/chris-kopf/
The first step I suggest, is to sit down and write your short bio and your long bio, so that your clients have an idea of who you are. Collect your thoughts and figure out what your passions are. After you have taken these steps, complete a dream client exercise that lays out the psychographics and demographics of your dream client so that you have a better idea of what your dream client looks like.
Once we take the hard steps in the beginning, every step gets a little easier. Hopefully this is some good wisdom and motivation for you to have an awesome day.
How Can I Help You With Your Real Estate Agent Marketing?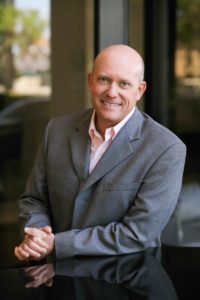 Let Us Help You Take Your Business to the Next Level…
If you are ready to take your business to the next level and get Chris & Shelby's solutions to your real estate challenges in your market, find out more about Real Estate System Secrets offerings or to receive our marketing tips, sign up using these links below:
RealEstateSystemSecrets.com/Apply
Sign Up For Our Emails With Marketing Tips HERE
See more info at: www.RealEstateSecretSystemsForAgents.com