I've had duct tape on my thumb the last couple days….and it may lead to some rave reviews! Why's that? Let's find out –
One of the things that's super important for us as real estate agents is always going above and beyond for clients and doing the extra things. Possibly things that your peers might not do. I highly recommend working hard and doing those extra things. Gather all the info and make it easier on other people.
This is actually how I ended up having duct tape on my thumb. You may be wondering what exactly happened.
So, I have a new listing that's a little over $1 mil and it's all remodeled. It looks great! But, when I was going over the property evaluation report with my client, I pointed out that most people that walk through the home would probably comment that the refrigerator, washer and dryer are old and need replaced. They agreed to those changes, but they were currently out of town because they're second homeowners. They asked me if I could handle that for them and they would just send me a check.
Absolutely.
So I headed to Gunnison and ordered a fridge, washer and dryer and set up for delivery and install. On installation day, I met the delivery guys at the home. It's winter. Their truck does not have four wheel drive and they have bald tires….the driveway has an incline. You can probably picture how this is going.
They couldn't get up the driveway.
We ended up using my truck. I backed my truck up to theirs and used their lift to transfer over the appliances and when we went to unload, there's no dock at the house, right? So my truck is about three feet from the ground. The refrigerator is heavy. We have three people to do this and I was nervous! We grab the fridge and it's got a piece of sharp metal on the bottom. As that thing was coming down at an angle, it literally sliced my thumb! I immediately started bleeding. So now I have gauze and duct tape on it.
The point of this story is that I made it a point to go purchase the appliances and help my clients. If I didn't show up, those appliances wouldn't have been installed. It all ended up working out. I contacted the client afterwards, updated them and told them how beautiful their home looks.
Always go above and beyond. This can help you be very successful in your real estate business. There's a lot of details that go into some of these things. And that's how you get rave reviews. Your clients will notice all the hard work.
Think about what else you can do for your clients. Make sure you're doing the things you need to be doing and you're serving your clients at the highest level. If you do that, you'll get those rave reviews, testimonials, references, referrals and the word of mouths!
Success breeds success. Do the things along the way to impress your clients and you will start getting those awesome testimonials. Approach your business a little differently and think outside the box. You got this!
If you need help in your real estate agent business – Tips. Marketing. Success, whatever it may be, reach out to me! We can help you!
How Can I Help You With Your Real Estate Agent Marketing?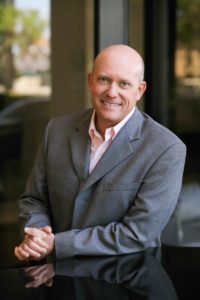 Let Us Help You Take Your Business to the Next Level…
If you are ready to take your business to the next level and get Chris & Shelby's solutions to your real estate challenges in your market, find out more about Real Estate System Secrets offerings or to receive our marketing tips, sign up using these links below:
RealEstateSystemSecrets.com/Apply
Sign Up For Our Emails With Marketing Tips HERE
See more info at: www.RealEstateSecretSystemsForAgents.com