I've told you lots of my secrets, but you may wonder what my actual day consists of. What's my schedule like?
Well, let's find out..
This will be just a broad schedule. It's not always the same, but generally this is what it may look like:
5:30 AM – Wake UP!
6:00 AM – Work out and listen to a podcast about business/marketing/etc.
7:00 AM – Eat Breakfast with my family
8:00 AM – Print out a market report and property valuation report
9:00 AM – Meet with a potential client
11:00 AM – Forward details, blog posts, and info to client based on the meeting (be prepared)
12:00 PM – Lunch and work on new market report
1:30 PM – Meet photographer at new listing
2:30 PM – Film tour of new listing
4:00 PM – Edit video of new listing and post to YouTube
5:00 PM – Play golf with luminary in the community (or a different activity that you may align with. What passions do you both enjoy?)
6:00 PM – Agree on a date to set up video interview with luminary about charity event
6:30 PM – Have dinner with family
As you can tell, I don't sit down and cold call. I don't chase leads. I don't solicit.
I'm getting out into my community and making sure I'm present online and offline. I can still be successful and eat breakfast and dinner with my family.
I wake up every day and work with my Dream Clients to help them Buy and Sell real estate in my market.
I have spent quite a bit of money on marketing and advertising and have documented the systems that work. I created Real Estate System Secrets so I can help YOU.
If you want to be more successful, have a schedule like mine and learn some more marketing and tools, check out our Done For You Program. It'll change your life.
How Can I Help You With Your Real Estate Agent Marketing?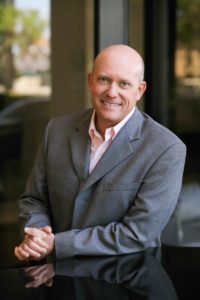 Let Us Help You Take Your Business to the Next Level…
If you are ready to take your business to the next level and get Chris & Shelby's solutions to your real estate challenges in your market, find out more about Real Estate System Secrets offerings or to receive our marketing tips, sign up using these links below:
RealEstateSystemSecrets.com/Apply
Sign Up For Our Emails With Marketing Tips HERE
See more info at: www.RealEstateSecretSystemsForAgents.com