Sometimes the next steps in our business, life, or journey, can be scary. They usually are ones that you haven't taken before. If it's in your real estate business, getting to that next level can be a challenge. Whether it's increasing your transaction amounts or your transaction volume, it can be really tough making those changes.
Everybody goes through it. I spend a lot of time, effort and money learning new things from other people so that I can grow my business.
These new skills help me be better at serving my clients at the highest level and being where they are online and offline. There's not a ton of new things that you're going to learn about offline, but there's a lot you can learn about online.
The combination of those two, can help attract the affluent dream clients that you want to do business with. I teach my students how to do things online and leverage it offline, as well as doing things offline and leveraging them online.
I show people the importance of your digital footprint and how publishing specific content will attract your dream clients. You can instantly be perceived as a very competent real estate agent, as an expert in your market and I can help you with that.
Whether it's a property valuation report, blog post or it's a video interview with a luminary in your community. It can be scary to do these new things but I want to take away that fear and anxiety by showing you how to do these things.
I will teach you how to leverage your passion so you can market yourself as a unique individual. Illuminate what makes you different. You want to make sure that you're crafting your story and it comes through in all the information you're publishing, to attract your dream clients.
After you take those steps, you'll find that you're much more comfortable doing it the second time, the third time, etc.Doing something new may be scary, especially if it's something no one else has done before. But that's the reason why you should do it! It's going to help you stand out in your market.
Some of these things might be that you're catching up and some of these things might be that you're really differentiating yourself because you're standing out and you're going to leverage that in your market.
Learning new tasks can help you bring in more of your dream clients.
Battle those fears and being uncomfortable so you can be more successful in your real estate business.
How Can I Help You With Your Real Estate Agent Marketing?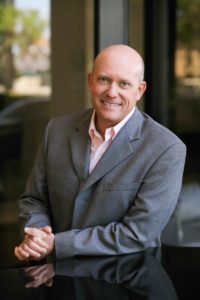 Let Us Help You Take Your Business to the Next Level…
If you are ready to take your business to the next level and get Chris & Shelby's solutions to your real estate challenges in your market, find out more about Real Estate System Secrets offerings or to receive our marketing tips, sign up using these links below:
RealEstateSystemSecrets.com/Apply
Sign Up For Our Emails With Marketing Tips HERE
See more info at: www.RealEstateSecretSystemsForAgents.com