Why would a buyer or a seller hire you to be their real estate agent? Why would they want to do business with YOU? Here are some tips on how to be attractive to possible clients out there:

Do they know, like or trust you? These are the three most important factors when attracting potential clients! Be present, be online and offline and plugged into your community. Are you attending gala events or festivals? Are you a member of any organizations?

You may be involved or a member, but never around. Lead a committee, volunteer, or take on a leadership role. Be seen. People won't like you if you don't show up or they can't align with you. Speak at events and publish content about the event. Build your digital footprint. That's the first thing that will affect whether or not somebody wants to do business with you. Can they even find you online and what will they find if they do? Make it known that you're a real estate agent. Publish content like blogs, videos and market reports. Start a newsletter. Be present online.

Do people like you or know you in your community? Create a good reputation for yourself. Don't be hard to work with or cantankerous! You can put so much information out there about yourself that can attract other people that align with you and people will start to like you. Have hooks so people can find you offline and online in your community. 

Be Trustworthy. Help potential clients feel confident that you're capable to handle their real estate needs and can help them be successful. Be knowledgable and demonstrate your competence and expertise. Know details about the different communities, neighborhoods, gated communities, etc. Be able to tell a buyer why a home is listed at a higher price point and why it has value. Have answers for most the questions you will be asked about the community, home, schools, or organizations. 

I like to say, "If we don't start floating down the river and navigating the waters, we will never get to our destination and it's a journey. We just need to trust our instincts in lots of different things."

Wake up everyday and do those things in your business. You can be an authority, an expert and stand out in your market. Build a positive reputation and leverage your passions to align with your dream clients and luminaries in your community.
How Can I Help You With Your Real Estate Agent Marketing?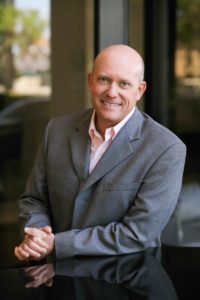 Let Us Help You Take Your Business to the Next Level…
If are ready to take your business to the next level and get Chris & Shelby's solutions to your real estate challenges in your market, or to find out more about Real Estate System Secrets offerings, schedule a free coaching call using this link:
RealEstateSystemSecrets.com/Apply
See more info at: www.RealEstateSecretSystemsForAgents.com