You can use video in your real estate business to help you become the expert, authority and the attractive character. 

You may think this is too difficult for you or you don't want to do it, but it can be very easy. Start out with a home video tour. Associate yourself with luxury listings and get in front of the camera. People are then going to recognize the connection between you and the listing. If someone is looking online at zillow, realtor.com, or your brokerage website and the videos are posted there, then they will see you introducing the home. That will create face recognition. People will say you look familiar now or they've seen you around, which is great exposure!
When doing the video intro home tour, don't say your name because it's going to be creating a branded in an unbranded video. People will still remember your face. On the branded video, you can put your name in a transparent box on the bottom. Creating a video tour is great because you are making a high definition video tour of a real estate or home that you have.
Get yourself out there. This is part of being an expert in your market. It's part of being the person that people will recognize and will remember as a real estate agent. You don't have to know what to do on video. You don't have to be good on video. You just have to be able to do a very short 30 second introduction of the home that you've just listed.
All you need to do is just provide a little introduction and this is a great way to force you to do a video. After getting the hang of the listing videos, it's not hard to start creating other videos about your market or your community and repurposing them.

An easy way to record these videos is getting a mic for your phone. Amazon has a Lapel mic for an iPhone, which works great. You also need to buy an adapter for it. Get a tripod with a little clamp to hold your iPhone. This is all you need! Try to do the video at eye level and make sure you look into the camera, not the screen. Speak clearly and you can do it over and over again. You can upload it to Facebook, Youtube, your Blog Post or have your video guy post it on the front of the home tour video.
This is something you can do and should do! Why not try something that gets you exposure and is super simple? Create a home tour video TODAY! 
How Can I Help You With Your Real Estate Agent Marketing?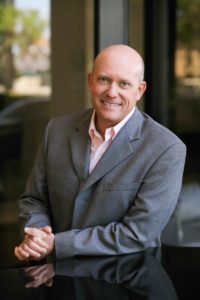 Let Us Help You Take Your Business to the Next Level…
If are ready to take your business to the next level and get Chris & Shelby's solutions to your real estate challenges in your market, or to find out more about Real Estate System Secrets offerings, schedule a free coaching call using this link:
RealEstateSystemSecrets.com/Apply
See more info at: www.RealEstateSecretSystemsForAgents.com