What's being a buyer's agent like for you post-COVID? Stressful?
I want to talk to you about a recent success story I have from representing a buyer client in a competitive, post-COVID world. This win was truly a result of a lot of hard work and teamwork between myself and my buyer client. In today's day and age, we need to celebrate our wins!
Going to Bat for a Buyer Client
It started as a referral from a previous client of mine who was an executive director of a nonprofit in my market and was friends with the buyer. The buyer had been in the market for a while and had already missed out on a number of homes that they had put offers on. They were very involved in the process and were hands-on, team players. This, unfortunately, meant that they were getting emotionally drained and beat up in the competitive market. They needed someone to go to bat with them. 
What's fair and reasonable? 
In the post-COVID world, it's been a seller's market. As a buyer's agent, I get the question all the time… What is this going to take? What do I need to do? What's fair and reasonable here? This can be difficult to navigate. You can offer above purchase price, or you can start chipping away at some of the contingencies. Either scenario is nerve-wracking for both you and your client. You don't want them to lose out on opportunities to terminate or object.
Expectations and Ground Rules
This makes it extremely important to do our due diligence as real estate agents representing the buyer. Look at waiving the inspection, waiving the appraisal, or the appraisal gap clause, possibly adding in an escalation clause. This is a delicate process and you need to understand the ramifications and possible unintended results so that you can be the best resource for your buyer. Sometimes this means you have to tell them scary stories and ask if they're okay with those risks. We discussed multiple scenarios and then I was sure to follow up by emailing them what we'd agreed upon. It said something like "As we'd discussed, removing the inspection contingency means X, Y, Z." This does two things. For the buyer, it helps to clarify what we'd discussed and for me, it puts in writing what we've agreed on.
With the ground rules in place, we needed to come up with a plan to move quickly. I had them set up on an email notification system so they'd be notified directly when a new property hit the market. This meant that they were notified at the same time I was and for each property they were interested in. It also meant that I was basically on call to go look at new listings. I'd swing by the location if it were close or I'd set up a Facetime call with the listing agent to get all the information on the property and neighborhood. We needed all the details as quickly as possible. What are the views, is there an HOA, who's the architect, when was the home built, has it been remodeled, are there restrictions on expanding the home, can it be a short-term rental if I'm not using it, etc. We put together a checklist to quickly rule out any properties that didn't meet their requirements.
Because they lived 4.5 to 5 hours away, we'd start with a detailed FaceTime call at the property to review the home and if it passed the checklist, they would take turns driving over to tour the house in person. They did this 6 or 7 times before they finally got under contract.
The Tough Coaching Moments
It's a journey, and it's important as a real estate agent representing a buyer to continually remind them of that. It's like taking the team into the locker room at halftime when you're behind on the scoreboard and it's up to you to give them a pep talk. At some point, you have to power through and keep plugging along. Reassure them that you have good systems in place and that there will be other homes. This is just the state of the market right now.
Oftentimes, the pep talks will go both ways. If you're working to attract your dream client they'll most likely reinforce your efforts throughout the process and tell you how much they appreciate your information and expertise.
The great news is that the end result for this buyer was a beautiful home that they love and that they refer to as their "dream home". Sometimes, we have to take a moment to thank god for unanswered prayers. Although they were heartbroken by some of the homes that they didn't get, those homes may not have been as dreamy in reality as the one that they eventually ended up with.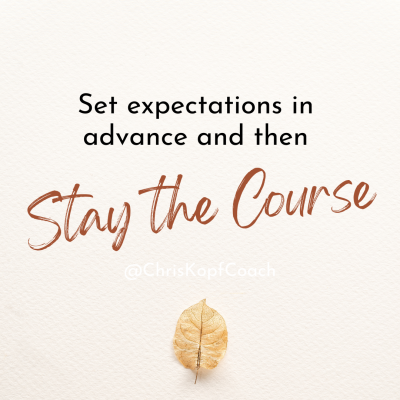 Being a real estate agent is all about making sure your clients are satisfied, which in turn leads to repeat business and referrals for you. Making everyone happy can be a huge challenge, so it goes back to setting expectations in advance and then staying the course when things get tough. I hope this example can help other agents to stay the course and power through if they're in a similar situation!
How Can I Help You With Your Real Estate Agent Marketing?
Let us help you take your business to the next level.
If you are ready to take your business to the next level and get Chris and Shelby's solutions to your real estate challenges in your market or to find out more about Real Estate System Secrets.