What are you doing to anticipate your customer or client's needs? Are you prepared for the questions they are going to ask you?

Recently I was at Hotel Indigo in downtown Denver. It's a new hotel and I was having breakfast in their really cool restaurant and working on my laptop. But there was a problem. I noticed they only had one outlet in the whole restaurant for plugging laptops in. So this restaurant is not anticipating their clients or their customers' needs. They're not serving their clients at the highest level.

Certainly there'd be some people wanting to spend time in the morning eating their breakfast and doing a little work on their laptop like me. Even if not during breakfast, sometime during the day. There's still only ONE outlet. So they built this big, huge, beautiful restaurant in this new hotel and didn't anticipate that their customers may want to plug in their laptop or even their phone.

This relates to our real estate business because you need to be anticipating the things that your clients are going to ask you. Be prepared to have premium content that answers those questions. Just like the hotel should have prepared for more of their customers to want to use outlets in their restaurant.
It'll be a relief that you anticipated your clients' questions. Have a digital footprint. Post content on a blog, website, newsletter and social media. Focus on your client's needs and serve them at the highest level. Be prepared for the information they ask you about your market area, whether they are a buyer or seller. Be prepared by preparing, creating and publishing premium content for your market area.
If you do that, then you'll have your customer satisfaction go up and you'll be able to attract your dream clients that you want to do business with!
How Can I Help You With Your Real Estate Agent Marketing?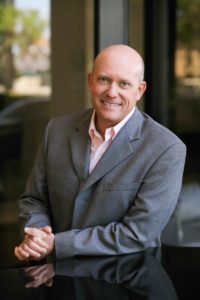 Let Us Help You Take Your Business to the Next Level…
If you are ready to take your business to the next level and get Chris & Shelby's solutions to your real estate challenges in your market, find out more about Real Estate System Secrets offerings or to receive our marketing tips, sign up using these links below:
RealEstateSystemSecrets.com/Apply
Sign Up For Our Emails With Marketing Tips HERE
See more info at: www.RealEstateSecretSystemsForAgents.com