I was in downtown Denver the other day and I went to the REI store for the first time there. I felt like a kid in a candy shop because it's a great structured building. They have a climbing wall in the main room that goes 3 or 4 floors up. I think it's like five bucks to climb it.
So, why do they do that? It's because they are creating an experience for their client/customers, right? And this relates to our business!
For example, I put a property under contract the other day and represented the buyer a number of years ago. They are now the seller. When I had talked to them, they had so many kind words about the experience that they had so far. The whole time I'm keeping my client updated of what is happening and what I'm doing to market their listing. I discuss my strategy and do a property valuation report. Communication is very important.
I have a checklist that I go through every time when I introduce a new property into the market. This includes an email to all the agents in the MLS with high quality photography, blog posts, social media and everything else I do to promote the listing. This also includes what my local brokerage does as well.
My client told me how appreciate they were, not just the fact that I wanted a contract, but of the professionalism and quality of the communication and all the marketing and the forethought. They really thought I had this down to a science will all my systems.
This was very rewarding and exciting to hear. I had a really happy client!
I encourage you to take a step back and think about the things that you're doing every single day. There are things that can make you look like a superstar and things that will help improve the relationship and communication with your clients.
When you do all these things, the result won't just end with a happy client, but those clients will give you excellent testimonials, references and referrals.
The moral of the story is to create an exceptional customer experience, just like REI does. Start doing the things that you need to do in your Real Estate Business to be super successful!
How Can I Help You With Your Real Estate Agent Marketing?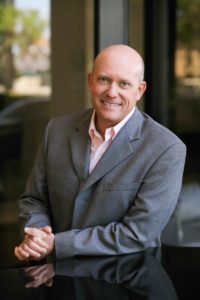 Let Us Help You Take Your Business to the Next Level…
If you are ready to take your business to the next level and get Chris & Shelby's solutions to your real estate challenges in your market, find out more about Real Estate System Secrets offerings or to receive our marketing tips, sign up using these links below:
RealEstateSystemSecrets.com/Apply
Sign Up For Our Emails With Marketing Tips HERE
See more info at: www.RealEstateSecretSystemsForAgents.com