Are you prepared for the unexpected? We just had a snow storm come through this weekend here in Colorado and we are all grateful. We definitely needed the moisture.There have been a few forest fires that have broken out across the state that no one was expecting this late in the fall.
There are a lot of things that have happened in 2020 that we weren't expecting.This snow storm also reminded me of the snow we got in early September. In fact, just two days ago, it was sunny and 65 degrees then all of a sudden we had a cold front come through.
I had a number of showings yesterday and with the foot of snow we got yesterday, I wasn't prepared. Whether the unexpected is something that's an issue, challenge, or the unexpected is new business, are you able to handle those things? If you don't have systems then how can you be prepared? Even though the weather forecast predicted snow, I kind of didn't believe it. Once Winter rolls around, I usually have a scraper and broom to brush off the snow and ice of my car.
I wasn't prepared for a snow storm, so I didn't have my scraper in my car and I had to use my hands to brush off the snow instead, which was really cold. My feet were wet and I was kinda miserable, but it made me really appreciate the fact that I have a lot of systems in place for my real estate business. I have 17 clients that are under contract right now both buyers and sellers. As you know part of this crazy COVID world, we always have to be on our toes.
Whether it's bad weather or a road bump in your business, as a realtor, you need to focus on how you can be more prepared in the future.If there is something we have learned from 2020 it's that you have to be ready for just about anything to happen. Life is always gonna throw you curveballs, it's just a matter of how you handle them.
How Can I Help You With Your Real Estate Agent Marketing?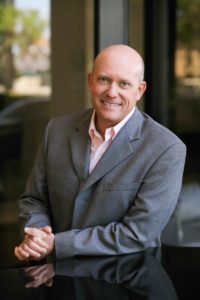 Let Us Help You Take Your Business to the Next Level…
If you are ready to take your business to the next level and get Chris & Shelby's solutions to your real estate challenges in your market, find out more about Real Estate System Secrets offerings or to receive our marketing tips, sign up using these links below:
RealEstateSystemSecrets.com/Apply
Sign Up For Our Emails With Marketing Tips HERE
See more info at: www.RealEstateSecretSystemsForAgents.com