Are you a Real Estate agent starting out from scratch and overwhelmed with attracting and nurturing new clients? Do you feel like your market is saturated and no matter what you try you just can't seem to break through the noise? I've been there and I hear you.
There are many new challenges affecting the Real Estate industry today, low inventory, growing competition from online listing portals, adapting to technology trends, and much much more. You may be asking yourself "What can I do differently to become a top real estate agent?". As the number one agent in my market and a realtor among the top 1% of the 73,000 Coldwell Banker agents in North America, I've come to learn many valuable secrets and I'm ready to share those with you.

"Chris Kopf is a rising star within Coldwell Banker –among the top 1% of the 73,000 Coldwell Banker agents worldwide.


If you are serious about taking your real estate business to the next level, and you want to become the top agent in your market, I encourage you to take action and follow Chris' advice."


-Chris Mygatt – President Coldwell Banker Residential Brokerage, Colorado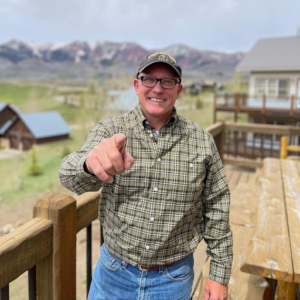 Hey, it's Chris Kopf here, and welcome to Real Estate System Secrets!
When I started in the business in 2009, I felt the same way you do right now. It's very hard to rise to the top and be successful. Success is relative of course, but if you're like me maybe you want to be the top agent in your market. It's certainly a lofty goal, and I applaud you if that's what you strive to be.
Maybe you're just trying to get to the next level in your market, in your business, or in your life. Regardless of your immediate goals, drive and passion to continue growing both personally and professionally are qualities I find very admirable. Learning what steps to take is a key part of the journey.
4 Steps to Becoming a Top Agent in Your Market
It's important to identify the goals that will define success for you in the next 12 months, the next 24 months, or even the next 36 months! You can accomplish those things if you set your mind to them and if you follow specific and proven systems along the way. 
That's where I come in. What I'm teaching are things that I've been doing personally for years and things that are proven to show measurable results. Before becoming a top real estate agent, I spent the majority of my career in technology sales and management. I've worked hard over the years and have fallen down a lot, but ultimately I've enjoyed great success in all of the things I've set out to accomplish in my life. In all of my ventures, I identify those people that are successful in order to figure out what I myself can do to be successful. I call it becoming a student of the game.
Boot camps, masterminds, conferences, coaching calls… you name it, I've probably done it. Over the years I've attended numerous trainings and have gone to outstanding events like the Colorado Association of Realtors Conference, the National Association of Realtors (NAR) Conference, the Coldwell Banker Worldwide Conference, Social Media Marketing World, and many more… In fact, I've attended many of these events over and over again, and every time I go back I'm learning and getting exposed to new things. This is constantly driving me to the next level.
I like to use the metaphor of walking across the river. You step on one stone and then you see another stone and before you know it you get across the river. And sometimes you fall in, I certainly have many times. But if you just keep going, you'll get across.
It's also important to get involved personally and to work with individual coaches. I've been to marketing boot camps and masterminds and have spent a lot of money to obtain the knowledge that I have over the years. It has been a lot of hard work and effort to continuously train and study and learn as I go. Ultimately, I've been able to seek out those key people that I believe can help me get that extra edge or to figure out exactly how I can accomplish that "next thing".
Idenitfy tasks to delegate and outsource.
Not everyone has the time or the desire to be a jack of all trades. It's important to consider your skills and then take time to identify those areas that you either aren't good at or don't have the time to do. Your time is very valuable and although investing in yourself is very important, identifying key tasks to delegating and outsources can be a gamechanger.
Take the Next Action Step
If you've found this blog post and have made it this far, that tells me that you're actively seeking to improve yourself and are ready to invest the time and effort needed to improve your business as well. As I always say, YOU are the product and YOU are the service. By taking the steps to better your skills and grow as an individual and as a real estate agent, you're going to be more competent and will better serve your clients. Becoming a trusted authority in the eyes and minds of your dream clients is achievable!
You are the product and you are the service
I'll leave you with your first action step. If this makes sense to you and you're ready to learn more, register today to join my free, 5-Day Niche Listing Challenge where I'm breaking down specific tasks that you can accomplish over 5 days to change your business forever.  
Success won't come easily at first, but if you're willing to put in the effort, I'd love to share some proven strategies that have worked for me.