What's your story and how are you using it in your real estate agent business? 

Make sure to always include your story and a call to action in the things that you do. Over-deliver and serve your clients at the highest level. The story is also something that should connect you and your brand to buyers and sellers in your market because it is the thing that differentiates you.
Your story is really all you have. Your reputation and integrity is all packaged into who you are and your story. Connect the dots and talk about the things that you've done in your business and in your past that got you to where you are right now.

Don't be scared or bashful to talk about yourself. Pretend you have a marketing team working for you. They would be promoting you like a product or service. You don't have to brag or be overconfident. Just state facts and things you are doing. Just still be humble.
Publish premium content. Put a lot of stuff out there and your story. It's super important to show who you are as a real estate agent. Talk about your passions and what you enjoy doing. 

For example, I post about how I love to fly fish or golf. I publish content about those things and it aligns with my dream clients and the things they also like. They may find me online because of something that's not real estate related. 


Put out information on your community and why it's a great place to live or to buy a second home at. Create market reports. Your story is an integral component to attracting your dream clients. Have a short bio and a long bio and have it in many places. Have it in your digital footprint online and offline.
You will start to attract your dream clients that align with you and want to do business with YOU. So what are you doing to tell your story and differentiate yourself?
How Can I Help You With Your Real Estate Agent Marketing?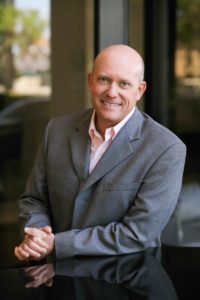 Let Us Help You Take Your Business to the Next Level…
If you are ready to take your business to the next level and get Chris & Shelby's solutions to your real estate challenges in your market, find out more about Real Estate System Secrets offerings or to receive our marketing tips, sign up using these links below:
RealEstateSystemSecrets.com/Apply
Sign Up For Our Emails With Marketing Tips HERE
See more info at: www.RealEstateSecretSystemsForAgents.com