Everything I say is just a suggestion. You get to make the decisions.

In our real estate business, you don't have somebody watching over you, but you could. For example, we have Accountability One-on-One Coaching. While this is a suggestion, you get to make the decision on if you want to try it. 

All the podcasts, videos, emails and different things you may be receiving from me are all just suggestions. Those are things that I do in my business, observations that I make about the real estate business and how I'm able to attract affluent clients.

In the real estate world, we go through peaks and valleys no matter what we do. You have to be ready. You may be at a point in your business where you've been on a roller coaster and want to get off of that and want to break into a new market.

Are you looking into the gated communities or the new high end development? If that's you and you're trying to do that in the beginning, it's not going to be easy. It's going to be hard. It doesn't have to be easy to be right or wrong. If you try and take shortcuts and you do the easy thing, you're not going to be successful or as successful as you would be if you were challenging yourself. 

Dig down deep and figure out what you need to do. I encourage you to think about your business and where you're at right now.
If you want somebody to push you and challenge you, I'm here for you. I hope you make a decision to really invest in yourself and to think long and hard about your business and your life and what you're doing every single day.

Keep up with what's going on around you and your market. Study the market, prepare for those calls and next listing presentation and be savvy with the technology and tools that are available to you. Pick a tool out there and become an expert in it, even if you don't know how to use it. Pick what's going to help increase your business.

Use what will help you tell your story, stand out and be unique. Think of the clients that you want to attract and how you can align yourself with them.

It's all about you getting to make the decisions and seeing the suggestions. Your decisions navigate who you are and how successful you can really be!
How Can I Help You With Your Real Estate Agent Marketing?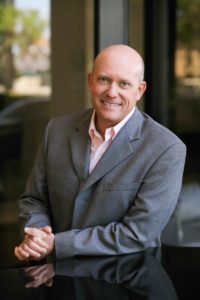 Let Us Help You Take Your Business to the Next Level…
If are ready to take your business to the next level and get Chris & Shelby's solutions to your real estate challenges in your market, or to find out more about Real Estate System Secrets offerings, schedule a free coaching call using this link:
RealEstateSystemSecrets.com/Apply
See more info at: www.RealEstateSecretSystemsForAgents.com