Do you need any real estate leads for your business? Are you trying to attract affluent buyers and sellers who will call you? Stop soliciting and cold calling and find out how I generate leads in my real estate business.

I was just like you. At one point, I was in your shoes. I had just got my real estate license in 2009, and thought, "Okay, I'm a real estate agent. Now I want to do real estate stuff." Well, guess what? Until you have prospective clients or clients to work with, you can't actually be a real estate agent.

Lead generation is super important. I went through the same things that many people thought the conventional wisdom was. I had to create a sphere of influence, cold call and solicit, do for sale by owner, and many other things. I learned very quickly that those things didn't work.

Within a very short period of time, implementing the systems that I teach now, I went from zero to being in the top 10 in my market. In the next year, I was the number one real estate agent in my market, and now consistently generating over $30 million in annual volume, and it's just me. I don't have a team.

The systems that I use to attract affluent clients and to generate leads are the ability to publish valuable content, understand who your dream client is, who you want to do business with, the passions that you have as a real estate agent in your market, and where you can generate those leads.

Leverage your story and your passion and try to focus and identify what it is that your dream clients want so you can serve them, so you can deliver value upfront, and that they get to know you, like you and trust you. Instead of wasting time doing things that aren't sustainable on an ongoing basis like soliciting and outbound cold calling, I teach agents the things that have worked for me.

I teach to generate consistent, valuable content that clients and prospective clients want from you.

You will earn their trust and you will generate leads. People will call you because you're an authority and expert in your market. Start thinking about the ways you can leverage your passions and present valuable content so you can generate new leads and attract those affluent buyers and sellers you've been longing for.
How Can I Help You With Your Real Estate Agent Marketing?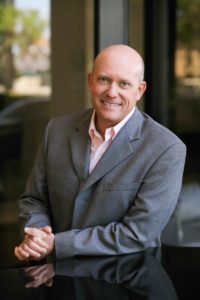 Let Us Help You Take Your Business to the Next Level…
If are ready to take your business to the next level and get Chris & Shelby's solutions to your real estate challenges in your market, or to find out more about Real Estate System Secrets offerings, schedule a free coaching call using this link:
RealEstateSystemSecrets.com/Apply
See more info at: www.RealEstateSecretSystemsForAgents.com