I was having coffee this morning and I was reading this catalog that I got from Yeti. Storytelling is a big part of marketing. We have to do marketing so we can attract the dream clients that we want to do business with. Storytelling is a part of that marketing journey and that marketing process we follow to be generating a sustainable business, new clients, and new leads. 
I receive a number of different catalogs in the mail, which are mainly associated with outdoor activities and Yeti's has always been unique. I know this because I always remember what I read in their catalog. The story sticks with me throughout the day unlike the others. 
Yeti has taken it to the next level with engaging consumers like myself. They display articles that are more focused on the experience of someone using Yeti and not necessarily the product itself. If you've ever watched any documentaries, there's always a message or something that they're trying to convince you of in the documentary. The individual who funds the documentary is trying to promote an idea and the series itself is attempting to connect with you emotionally, similarly to how Yeti is promoting a message through their articles in this catalog. 
For example, this morning I read an article about a couple guys who went fly fishing off the coast of Somalia. It includes photos and everything leading up to the big catch of the day. Even though fishing is Yeti's targeted industry, they even included an article about hunting and camping because it adheres to their audiences overall lesuries. The products they are trying to sell are sprinkled into the article, rather than it being the main narrative.
You may be wondering,"how does Yeti relate to real estate and real estate marketing?  The same approach is true in our real estate business. They're aligning their message with their dream client and marketing to the people they want to do business with. Yeti is connecting with the people that they know respect their message and products on an emotional level. Its interesting that I would end up with this article in a catalog rather than a magazine and thats what makes it such an  effective approach. 
You need to replicate this technique and be aligning with your dream clients through storytelling. You need to look at your passions and interests and your client's passions and interests and figure out where they overlap. After you've created a diagram, generate digital content that you publish and share with potential clients. 
So how do we do that? We do that through images and stories. Living in the mountains I get the opportunity to enjoy easy access to fishing, skiing, hiking, biking, and other outdoor activities. I've written a lot of articles about different places to fish, types of fishing in the area, fishing guides I've used in the past, fishing shops and all sorts of stories involving the outdoors. I have real estate listings that have rivers and streams that run through them. How do we leverage this today? By creating content that tells a story.
I hope this has helped you think a little bit differently about your real estate business and how you can stand out by differentiating yourself and leveraging storytelling!
How Can I Help You With Your Real Estate Agent Marketing?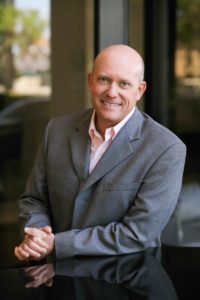 Let Us Help You Take Your Business to the Next Level…
If you are ready to take your business to the next level and get Chris & Shelby's solutions to your real estate challenges in your market, find out more about Real Estate System Secrets offerings or to receive our marketing tips, sign up using these links below:
RealEstateSystemSecrets.com/Apply
Sign Up For Our Emails With Marketing Tips HERE
See more info at: www.RealEstateSecretSystemsForAgents.com