They wanted ME to list their home. MY DREAM CLIENTS. They wanted ME!

(If you haven't read my last few blogs on the beginning of my story, I recommend checking it out! I've had to overcome many obstacles to get where I am today. Possibility of Divorce. Changing Jobs. Getting my Real Estate License. Differentiating myself. It's really never-ending…)
–
So, what's the next thing that I need to do to get over this hurdle? How can I earn my dream client's business and trust?
I started doing a better job defining who my dream client was. I dug deep about the things that they wanted and created content that appealed to them. I talked about luxury listings and luxury areas in my market. I published videos. Articles. Newsletters. All of it was focused on my dream client. I went to places they would be in my community so they could observe me in those environments. I built trust with some people at these events and then they would introduce me to other people.
Before I knew it, people started calling me and they wanted ME to be their real estate agent. This happened before I even had to go prove myself in a listing presentation. They saw my videos, my market report, my newsletter. They wanted ME to list their home….. They didn't even say they wanted me to come talk to them to "interview" me. They already knew they wanted me as their real estate agent!!
"THIS WAS HUGE."
So, things started to turn around now. I was getting over this huge obstacle. I could see light at the end of the tunnel, right?

This led me to be the top 10 in my market. That next year I was the number one real estate agent in my market. Now, I am in the top 1% of the 73,000 Coldwell Banker Agents in North America!! I have created systems that work and have used them repeatedly over and over and over. The greatest part about this story is that we totally transformed our life…moved from Dallas to Crested Butte, Colorado. What an experience. What a challenge.

I have a little bit left to share of my story of how and why I become a real estate agent. Check back next week to see what I have learned! AND..
Happy Thanksgiving!!
How Can I Help You With Your Real Estate Agent Marketing?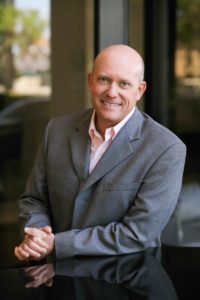 Let Us Help You Take Your Business to the Next Level…
If you are ready to take your business to the next level and get Chris & Shelby's solutions to your real estate challenges in your market, find out more about Real Estate System Secrets offerings or to receive our marketing tips, sign up using these links below:
RealEstateSystemSecrets.com/Apply
Sign Up For Our Emails With Marketing Tips HERE
See more info at: www.RealEstateSecretSystemsForAgents.com