I was worried. I was not going down the right path when I started out as a real estate agent in Crested Butte. I didn't think I could do this… 

(If you haven't read my last two blogs on the beginning of my story, I recommend checking it out! I've had to overcome many obstacles to get where I am today. Possibility of Divorce. Changing Jobs. Getting my Real Estate License. It's really never-ending…)
–
In 2009, I got hired as a real estate agent in Crested Butte but didn't have my real estate license yet.

I didn't have any leads, clients, listings. Nothing. I was starting from scratch, right?

In May of 2009, I flew back and forth from Denver to Dallas and eventually got my license. We moved there in June and I didn't really know what to do. I was brand new. I needed to get clients. I thought about how I had done a lot of cold calling and soliciting in my past sales positions, so that was comfortable for me. I started listening, learning, doing online training and going to conferences.

I went down the cold calling, soliciting and door knocking path.

But I learned it wasn't the right path….

It wasn't working. I was sooo confused.

I told everyone I could do this. That I could be successful in this. And I was stuck. Of course, it was 2009 when it was not a good time to be a real estate agent either. There was a recession in the market.

Could I really do this?

I had been successful before, but I was working for other companies. Now I was the product and service. Yeah, for Coldwell Banker, but it really comes down to me selling me and earning the respect, trust and business from potential buyers and sellers.

"I can do this. I NEED to do this."

I started out by saying I can handle all your real estate needs regardless of anything. My first transaction was a $60,000 cabin two hours away from my home… But I was taking anything just to get business and needed to start somewhere right?

I was scared. How was I going to support my family? How am I gonna make this work?

–

Check out my next email/blog Thursday to hear about the start of my real estate agent career, what I thought was going to be my big break and what I learned.

How Can I Help You With Your Real Estate Agent Marketing?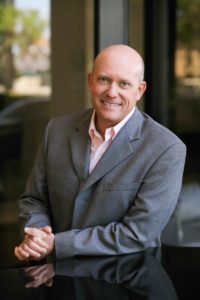 Let Us Help You Take Your Business to the Next Level…
If you are ready to take your business to the next level and get Chris & Shelby's solutions to your real estate challenges in your market, find out more about Real Estate System Secrets offerings or to receive our marketing tips, sign up using these links below:
RealEstateSystemSecrets.com/Apply
Sign Up For Our Emails With Marketing Tips HERE
See more info at: www.RealEstateSecretSystemsForAgents.com