When I first wanted to become a real estate agent I was told I couldn't! But that obviously wasn't the end of my story to becoming a real estate agent…

(If you haven't read my last blog on the beginning of my story, I recommend checking it out! I've had some difficult moments in life. One being when my wife asked me for a divorce. Long story short..we made it through that!)
–
I tried to go back to work after going to counseling with my wife and it just wasn't working. I couldn't work for a corporate environment and still support my wife and kids. I then decided on a whim that I was going to be an entrepreneur. I started a business plan and ended up becoming a partner with a good friend of my brothers. We ended up building a business around billboards and did that for about six years. I wasn't making very much money unfortunately.

One day I went to my wife and said, "We need to move. We already have a second home in Crested Butte, so let's move there. Let's just start over. I'll get a job. I can start a business. We can do something there and it's going to be great." We loved Crested Butte, so it seemed perfect. We ended up going there for spring break, talked to the school for our girls and we really did our homework.

I went and interviewed to work for Coldwell Banker. That was the local brokerage that we had done a number of transactions with. Unfortunately, I was told when I got there that I wasn't qualified because I had never been a real estate agent. The managing broker told me they didn't have a training program and couldn't bring me on. He just met with me because I was a valued client. I had 20-30 minutes to prove him wrong. So, we sat down, I told him my story and after that he looked at me and said he'd hire me.

"You can be a real estate agent here".

So, what did I do to change his mind? I convinced him that I'd been very successful. I understood startup businesses. I had been in sales management. I was going to do the things that needed to be done. I ended up coming on board and we moved to Crested Butte in June of 2009!

Check out my next email/blog Tuesday to hear about the journey of getting my real estate license and the start of my real estate agent career in Crested Butte! It definitely wasn't easy!
How Can I Help You With Your Real Estate Agent Marketing?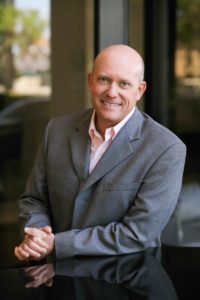 Let Us Help You Take Your Business to the Next Level…
If you are ready to take your business to the next level and get Chris & Shelby's solutions to your real estate challenges in your market, find out more about Real Estate System Secrets offerings or to receive our marketing tips, sign up using these links below:
RealEstateSystemSecrets.com/Apply
Sign Up For Our Emails With Marketing Tips HERE
See more info at: www.RealEstateSecretSystemsForAgents.com