What is niche marketing for real estate agents? Well, It's really focusing on the who, the where, and the what. Lately, I've been spending quite a bit of time writing and thinking about my business and some of the things that have helped me to be successful. I've been trying to peel back that onion, so I can communicate and help other agents to be successful in their markets. I have found an integrated marketing solution is effective because it allows you to reach your dream client more easily. This approach is a little different than a traditional marketing plan campaign strategy but very similar in a way that you need to identify who your dream client is and what that target demographic is.
Some people call it an avatar and others call it a client demographic, but they both embody a target audience. You really want to understand all the little details about who the people are that you want to do business with. Early on I asked myself, who was my dream client, what do they look like, what clubs are the members of, what hobbies are they passionate about, and what volunteer work do they participate in? After outlining all of those details I pinned my dream client down to affluent second homeowners.
It just so happened that I had been a second homeowner in my market for about 10 years before I became a real estate agent, so I was very familiar with who and how to target my dream clients. Until I was happy with the home I have now, I had gone through the process of buying and selling a number of different properties, so I know what my clients are experiencing. This has given me a lot of material to draw from and make connections to prospective buyers and sellers. If I had questions, issues, or logistical challenges of being a second homeowner, I wasn't sure who the right person would be to ask, or who the right local would be with all the answers.
I'm sure there are other second homeowners that have the same exact questions, the same exact issues, logistical problems, so I started creating content. I started thinking from a real estate perspective, not just a lifestyle perspective, what were some of those questions? This is how I started creating my market report. When I asked the question, I bet everybody knows or wants to know how the market is doing. People want to be entertained. They want to be informed. They want to be updated on the current information about what's happening in the market, both lifestyle-wise and real estate wise.
Based on the season, we have a lot of things you can do to enjoy the outdoors in the Rocky Mountains. In the summertime, there's beautiful wildflowers, fly fishing, rafting, festivals, events, and other exciting attractions. It's important to share these excursions in your emails, so your clients are staying informed of what's going on in your market. For example, COVID-19 has caused a lot of concerts and other festivals to be canceled or postponed that my clients weren't aware of until and informed them. These are the favors that your clients are grateful for and are thankful for. It's always a good idea to keep them in the loop because things are always changing in your community, especially in 2020. I challenge you to think about the festivals, the top restaurants, nonprofits, and the different gala events that are happening in your market? Where do people want to go, which country clubs in the area that they would want to join? Where are the impressive school districts and education systems located?
I was creating a lot of this pre- premium content, so my potential clients already had an idea of where they would like to buy a home. Let me tell you a quick story. I got a call from a couple and they said, "Hey, we want you to come and talk to us about listing our home." Of course, I didn't know this couple, so I looked up their address and I started from scratch. I started doing my homework by researching the property value, creating a listing presentation, as well as a property evaluation. I went to meet them and I was prepared with my presentation all ready to go. when I got there, they had said that they had already selected me as their real estate agent, but they really just really had two questions. Firstly, what was the predicted number that their home was going to sell for and what the value of their home was? Secondly, given the time of the year, what could they expect relative to when and how long would it take to sell? These were all appropriate questions to ask and there are shoulder seasons in my market where there's nobody here that occurs at the end of April. The lifts stop spinning and nobody is coming to ski in my market, so I always advise to steer clear from that time of year.
It's key for you to communicate all of these factors and create content educating potential clients, so it makes the decision easy for them when they are choosing an agent. Understanding who your dream client is, their lifestyles, and then sharing all these things online, only allows you to benefit in the end. It comes down to what makes your town or your community a niche market and then communicating that in your digital space, whether that's your blog or email broadcast. I hope this has helped shed some light on how you can be more informative with your clients!
How Can I Help You With Your Real Estate Agent Marketing?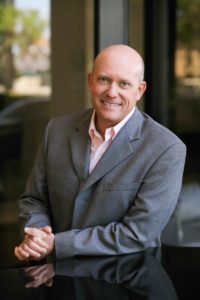 Let Us Help You Take Your Business to the Next Level…
If you are ready to take your business to the next level and get Chris & Shelby's solutions to your real estate challenges in your market, find out more about Real Estate System Secrets offerings or to receive our marketing tips, sign up using these links below:
RealEstateSystemSecrets.com/Apply
Sign Up For Our Emails With Marketing Tips HERE
See more info at: www.RealEstateSecretSystemsForAgents.com