Are you a real estate agent that your clients can lean on? And do you have somebody to lean on in your time of need? I heard the song Lean On Me by Bill Withers recently and it struck me how much those lyrics apply to our real estate business.
When I first started as a real estate agent in 2011 it was a tough time in the market. Almost 43% of our transactions were foreclosures or shortsales. 
This was a time when we as real estate agents needed to be a shoulder to lean on for these clients. They needed our expertise, advice and help to get them out of a terrible situation.
That has always been one of the main reasons that I love being a real estate agent. I want to help people! I want to be the person for them to lean on when they're looking to start a new chapter of their life and either buy or sell a home.
Our job is to convince our clients and prospective clients that we are that shoulder to lean on. We are the rock in the middle of the river that they can count on. There will always be challenges in the market. Whether that is with price fluctuations, increased mortgage rates or a client's own personal challenges.
But we always want to be the person that our clients can come to for help or advice and that they know we are serving them at the highest level. For a lot of clients the transaction process can be confusing and that makes it daunting. Take away their fears by helping them fully understand what is happening and you will have a smooth transaction.
Simplify the transaction process and break it down so that they understand what it is happening. Explain EXACTLY what it is that you're doing for them so that it is easier for them to see your level of expertise and service.  Once they can see everything you do for them they will fully believe that you are in their corner. They will believe that you are only there to help them and then they will trust you more!
But the idea of a support system and having someone to lean on isn't only important for our clients. It's also important for you!
It really shocks me in the professional world, especially real estate, that so many agents and entrepreneurs don't have a personal coach. If you're trying to improve yourself or you're feeling a little lost or confused you need to reach out to people you can lean on. It's important to invest in yourself so that you can grow. Not only as a real estate agent, but also as a person!
I would suggest you think about what you can do so that clients feel comfortable leaning on you and trusting you with their real estate needs. And examine who it is you lean on for professional help and who you might go to for guidance and advice.
(It could be me!)
How Can I Help You With Your Real Estate Agent Marketing?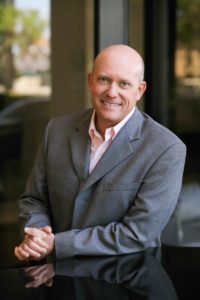 Let Us Help You Take Your Business to the Next Level…
If are ready to take your business to the next level and get Chris & Shelby's solutions to your real estate challenges in your market, or to find out more about Real Estate System Secrets offerings, schedule a free coaching call using this link:
RealEstateSystemSecrets.com/Apply
See more info at: www.RealEstateSecretSystemsForAgents.com