Think about what your passion is and how you can leverage that to attract your dream clients. What are you doing to promote yourself and that passion? Clients will find you online because of those passions you have and your posts about them.

Not too long ago one of my clients found me online because of my passion for fly fishing. We ended up going fly fishing instead of looking at homes first. This helped them to know me, like me and trust me. For example, if you're into fitness go volunteer in your town for marathons or running related activities. Many towns have 10k runs, fun runs, turkey trots, etc. Get involved in the local running club. Get yourself out there and exposed to that passion of yours.

If you align with your dream clients and they see you in an organization volunteering or working and they respect the quality of work you do, they will get to know you, like you and trust you. Your dream clients will then ask what you do and learn more about your real estate business. That's where you really need to understand who your dream client is.
Understand the real estate market they live in, the homes and everything about that market. Why not leverage something you really like doing?  Think outside of the box and think about your passions that can align with your prospective clients. Define your passions by creating your story in your bio, putting yourself out there and creating that content that people can find online.

Get motivated and start using those things you enjoy, in your real estate business. Birds of a feather flock together, right? Those people that you're going to start doing business with, that you align with, are going to tell other people. Then the clientele that you'll start doing business with are going to be the exact people that you want to do business with. 

What a joy to wake up every day and to be doing business with people that you relate to and appreciate the service you provide them. Start doing things a little bit differently today and attract those clients you WANT to do business with, with the things that you love to do!
How Can I Help You With Your Real Estate Agent Marketing?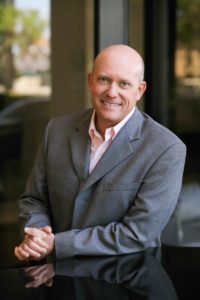 Let Us Help You Take Your Business to the Next Level…
If you are ready to take your business to the next level and get Chris & Shelby's solutions to your real estate challenges in your market, find out more about Real Estate System Secrets offerings or to receive our marketing tips, sign up using these links below:
RealEstateSystemSecrets.com/Apply
Sign Up For Our Emails With Marketing Tips HERE
See more info at: www.RealEstateSecretSystemsForAgents.com