We can all take lessons from our real estate business, things that are important to us in our life and in our business.

In our real estate business, it's always such a gift that we get to make our own decisions, right? The things that we choose are the territory of the market that we're going to cover, the types of clients that we want to work with, the marketing strategies and the systems that we're going to employ to generate leads in our business.

We get to choose the way that we're going to decide and serve our clients at the highest level. We learn how to think, solve problems and how to balance and juggle.

We're entrepreneurs and a lot of real estate agents think they have to do something a certain way because that's the way they were taught.
A lot of agents say, "I can't do all the things that you do. It's so hard." And they are content to be at a low level.

And I would say, well then you don't want it enough. My Dad used to tell me all the time, if you want it bad enough, then you'll figure out a way and you'll make it happen. And the same thing is true in a real estate agent business.
If you want it bad enough and take the time to define who your dream client is and then align with them and figure out what it is that they want, you can get to that higher level.

Start generating content like a detailed market report for the communities that includes the luxury subdivisions and gated communities. Think of the questions that are going on in your dream clients' minds and how you can get into that conversation and start creating content about those markets, about the market values, trends and patterns and the things that are happening, the community events.

Think about how you can align yourself with luminaries in that community. The point is, you get to choose. Go out tomorrow and do things a little bit differently.

Make a decision to change and try and serve your clients at a higher level, even before they hire you to be the listing agent or the agent representing them as a buyer. You won't regret it!

How Can I Help You With Your Real Estate Agent Marketing?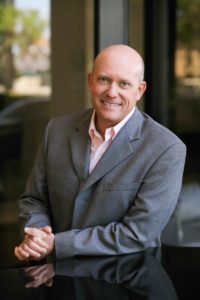 Let Us Help You Take Your Business to the Next Level…
If are ready to take your business to the next level and get Chris & Shelby's solutions to your real estate challenges in your market, or to find out more about Real Estate System Secrets offerings, schedule a free coaching call using this link:
RealEstateSystemSecrets.com/Apply
See more info at: www.RealEstateSecretSystemsForAgents.com