What could I possibly be learning about real estate marketing on a scuba diving trip in Fiji? Quite a lot apparently!
I recently won a scuba diving trip with my wife to Fiji and we were meeting lots of new people from all over the world while we were doing our dives. It was interesting to see how many of these people would tell us about other cool locations to go diving around the world.  Or they would tell us that the reason they're here on this scuba diving trip is because they heard about it from someone else on a different scuba diving trip.
When I thought about the power of word of mouth, I realized that I have a decent amount of real estate clients who come to me in the same way! They tell me that they heard about me from someone else or that they asked around and my name came up several times.
When you give exceptional service then people start to talk about you positively and then your reputation precedes you. And word of mouth is even BETTER when it comes from a luminary or influencer in your community because people are more likely to believe and trust someone who is respected in the community.
On the flight over to Fiji for example, there was a video of Jacques Cousteau's son talking about how exceptional the diving is in that area. A luminary who has a large network of people and connections who speaks favorably of you is a much better way of getting dream clients than cold calling and outbound soliciting!
Don't ignore word of mouth because it's not an online marketing strategy. You NEED offline marketing strategies like this to build your reputation.
This is how you can attract your dream clients to contact you!
I went live on Facebook to talk about this topic while I was in Fiji so if you want more in-depth information you can check out that video here!
How Can I Help You With Your Real Estate Agent Marketing?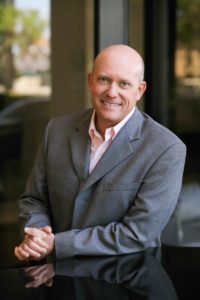 Let Us Help You Take Your Business to the Next Level…
If are ready to take your business to the next level and get Chris & Shelby's solutions to your real estate challenges in your market, or to find out more about Real Estate System Secrets offerings, schedule a free coaching call using this link:
RealEstateSystemSecrets.com/Apply
See more info at: www.RealEstateSecretSystemsForAgents.com