So, what are the five secrets in the real estate agent business?
Number one is being in the right place. It is super important to define your market so you can target your dream client and decide where you're going to find those affluent clients you want to do business with. Where are you going to focus? You get to decide what neighborhoods, price ranges and what demographics. Try to put yourself in the area where the big fish are. Don't be scared!

Number two is that you need to identify where the affluent buyers and sellers want to be. What neighborhoods, gated communities and golf course communities do they want to be in? What are the affluent places and what's so unique and specific about them?

The third secret is bait. Are you putting out the right content and publishing content that's of interest to your affluent clients? Post content that fits your local market. What's unique about your market? Create market reports, newsletters and what's happening in your community.
This doesn't mean you are going to automatically attract that affluent client, but it gives you a chance because they're attracted to what you're posting.
Number four is the proper set and hook. This means, are you going to the places your affluent clients congregate? Are you in close proximity to the affluent clients that you want to do business with? How you converse at those events is important. If you just pass out business cards, you're going to repel those clients. Be able to talk about your market and the content you post. And DON'T be pushy.

The last secret is preparation. What are the things that you're going to do once you have a potential buyer or seller? If you have a potential client that says, "Hey, I'm interested in having you tell me what you think my home is worth", that's a HUGE opportunity. Stop everything and focus on putting your best foot forward for that client. Be very attentive and schedule a time to get together and discuss more about their home. The point is, what are the reasons that those potential clients are going to select you as a real estate agent? Why are they going to know, like and trust YOU? Be able to demonstrate your competence and capability as a real estate agent. Demonstrate your value.

These five things are important in the real estate agent business. Be ready and be prepared. Have these things executed and just be focused on the client. This will help you be a better real estate agent!
How Can I Help You With Your Real Estate Agent Marketing?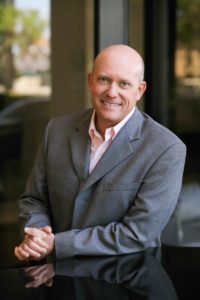 Let Us Help You Take Your Business to the Next Level…
If you are ready to take your business to the next level and get Chris & Shelby's solutions to your real estate challenges in your market, find out more about Real Estate System Secrets offerings or to receive our marketing tips, sign up using these links below:
RealEstateSystemSecrets.com/Apply
Sign Up For Our Emails With Marketing Tips HERE
See more info at: www.RealEstateSecretSystemsForAgents.com