"Today I will do what others won't, so tomorrow I can accomplish what others can't." -Jerry Rice
And that summarizes it perfectly. We've been changing a few things here at Real Estate System Secrets. And I don't want you to miss out. We started out with our Online Academy and coaching and our steps to success intensive program. It was really about the how, what and why. You know teaching other agents how to do the things that I do…But what we found was that there were a lot of people that were very busy. Really juggling a lot of things. In this situation, it's easy to say, Hey, I'll do that tomorrow, next week or next year. I'll do that sometime in the future. But…actually never get to it. Right?
We initially had a lot of people interested in our steps to success program, but many didn't follow through because of time or skills. Or they were scared that they just couldn't do it. This is why we created the Done For You Program.
We have agents that have started this program that really enjoy and appreciate it. We create your market report, your website, blog posts, re-purposing the content and building your digital footprint. We replicate the systems that I'm doing in my business on a consistent basis for YOU.
This is your stepping stone. This can help you get to the other side. A lot of times we don't know where we're going to put our feet when we start from one bank to get to the other. There's a little bit of risk there. A little bit of fear. A challenge. And that's what you need. Get out there and take risks. Raise the bar. Expand your horizons. Do the things you normally wouldn't do. Go from inactive to active. Have a focus and a mission. Write down your goals and objectives and think about what you can do differently.
And if our Done For You Program sounds like it might be a fit for you, reach out to us. I encourage you and challenge you to do the hard things in your real estate agent business. Sometimes it's not the what and how. It's the who. We CAN help you. These systems work. They're proven systems and we have implemented them with tools, platforms and automation so we can help deliver that to agents like you. Let's work together to help your success! If you're interested in getting on the waitlist for the Done For You Program check out: https://realestatesystemsecrets.com/waitlist
How Can I Help You With Your Real Estate Agent Marketing?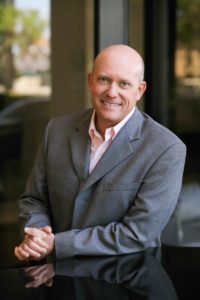 Let Us Help You Take Your Business to the Next Level…
If you are ready to take your business to the next level and get Chris & Shelby's solutions to your real estate challenges in your market, find out more about Real Estate System Secrets offerings or to receive our marketing tips, sign up using these links below:
RealEstateSystemSecrets.com/Apply
Sign Up For Our Emails With Marketing Tips HERE
See more info at: www.RealEstateSecretSystemsForAgents.com