Snowmen are like New Year's Resolutions. And New Year's Resolutions kinda suck don't they??
Think about it. Snowmen hang out around for a little while, but then disappear. It's like they didn't even exist. Like New Year's Resolutions. And I say,
Start Axing Those New Year's Resolutions. 
I am here to give you some motivation this new year. It's the beginning of February now. Have you actually been doing those New Year's Resolutions? Probably not…If so, great. Keep going. Finish them. But, most people don't. Most people shove them to the side and they never get accomplished. By now, most resolutions are starting to fade into the distance like they didn't even exist. Like those snowmen! I just want to say… Axe them. Quit making those New Year's Resolutions.
START making goals.
Create specifics for that goal. Create smart goals – things that are specific, measurable, attainable and smart. Think about why you care about these goals. Do you want to make more money? Be more successful? Close more deals? If you don't even know where you are, you can't project into the future. So, how are you going to change what you're doing to attain something differently? Step back. Look at your business. Look at what you have done the last couple years in total volume and total transactions. Where did your leads come from? What did you do that worked for you? Can you replicate that and do it again? Use the systems that work for you.
My point is. Start thinking more intelligently about your business and stop doing the stupid new year's resolutions that you'll never do. Go get a piece of paper right now and write down some of your goals. Financial goals, business goals, personal goals, whatever. What do you want to attain in the next 12 or so months? What's going to get you closer to where you want to be?
Make 2020 your year!
Be different. It's your time. Make this the year you achieve your goals. It's all about focusing on goals and objectives and the things you can do this year that you didn't do last year. Set high and lofty goals and do whatever it takes to achieve those goals. The things that you can do to differentiate yourself are key. It starts with fundamentals. Start kicking yourself into high gear. Here is your kick in the butt to sit down and really think about what you want to achieve.
Focus. Be motivated. Accomplish.
Need help or a little bit more of a kick in the butt? Reach out. Real Estate System Secrets can help. Check out our Done For You Program. 
Click this link
 if you're interested!
How Can I Help You With Your Real Estate Agent Marketing?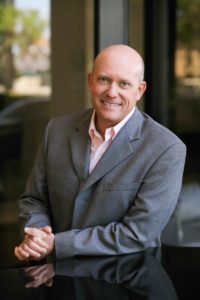 Let Us Help You Take Your Business to the Next Level…
If you are ready to take your business to the next level and get Chris & Shelby's solutions to your real estate challenges in your market, find out more about Real Estate System Secrets offerings or to receive our marketing tips, sign up using these links below:
RealEstateSystemSecrets.com/Apply
Sign Up For Our Emails With Marketing Tips HERE
See more info at: www.RealEstateSecretSystemsForAgents.com