What does it take to be a top real estate agent in your market? It's not easy. There's the 80:20 rule and many real estate agents in every single market. It's very hard to rise to the top and be successful. You need to look at those people that have been successful and try and model your business, actions and day to day things by what they are doing.

These videos, blogs, coaching content, etc. that I put out are a way of modeling that for you, to help you be successful. You may never be the top agent in your market. It's a high and lofty goal, and I applaud you if that's what you strive to be. But just being successful and getting to that next level in your market, in your business, in your life is an admiral goal.

The things that you define as success, you can accomplish if you set your mind to them. Follow systems that work. Go to conferences and social media marketing world. You will learn and get exposed to new things. These things will help you get to that next level.

I always use the metaphor of walking across the river. You know, you step on one stone, and then you see another stone. And before you know it, you've got across the river. Sometimes you'll fall in. That's okay. Be involved, work hard and seek out ways to get to that higher level. Put effort into training, studying, learning and searching for those people that you believe can help you get that extra edge, to figure out how you can do that next thing. Find out what resources you need to bring into your business to help you get better at what you're not good at. 

Investing in yourself is super important, and I challenge you to take your business to the next level. Actively seek to improve yourself and invest time and effort in your business. I always say that you are the product and you are the service. As long as you're continuing to figure out how you can develop better skills, how you can grow yourself as an individual and as a real estate agent, then you're going to be able to serve your clients better. 

You're going to be more competent, and you're going to be more of a trusted authority in the eyes and the mind of your prospective dream clients. You do have to work hard and put in the effort because it's not just going to come to you. Take that next step today!
How Can I Help You With Your Real Estate Agent Marketing?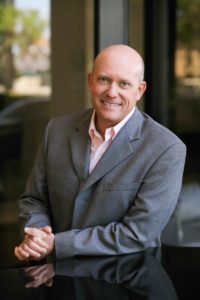 Let Us Help You Take Your Business to the Next Level…
If are ready to take your business to the next level and get Chris & Shelby's solutions to your real estate challenges in your market, or to find out more about Real Estate System Secrets offerings, schedule a free coaching call using this link:
RealEstateSystemSecrets.com/Apply
See more info at: www.RealEstateSecretSystemsForAgents.com