What can you do to make yourself better? To make yourself an expert and get affluent clients to trust you? Are you one of those agents who think they can't make their way to the top? Well you can! 

Many agents think they can't get there or they can't be successful. They think they can't work with affluent clients or luxury listings. That's just not true at all. All the things that you tell yourself that you can't, YOU CAN. Henry Ford said, "Whether you think you can or you think you can't, you're right". 

You can do it. You just have to have systems that you can put in place.
You need to have systems that you can use to educate yourself so that you can become smarter about a specific area and you can be smarter as an expert and an authority. This will help you be credible in your market so you'll have the confidence. Once you have the confidence in your market area, you can do anything that you want. 

Now it's not your belief or your perception, it's what you're putting out there to other people. You have to change your own perception first before other people are going to believe it. If you don't believe it, nobody else will believe it.

If you follow these systems, the systems that I've laid out to be successful, to create premium content, to attract your dream client and to define your dream client, then you'll have the confidence that you can talk to those affluent prospective clients. They will realize that you are an expert in your market. Understand your specific market areas and get knowledgeable about it. Do your homework. 

Do what you need to do and then start marketing yourself. You are the product and the service. You will see the results! This is your time to make yourself stand out. Don't be afraid of what lies ahead. Bigger and better things are possible. Implement those systems and see yourself make your way to the top!
How Can I Help You With Your Real Estate Agent Marketing?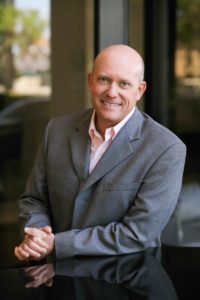 Let Us Help You Take Your Business to the Next Level…
If are ready to take your business to the next level and get Chris & Shelby's solutions to your real estate challenges in your market, or to find out more about Real Estate System Secrets offerings, schedule a free coaching call using this link:
RealEstateSystemSecrets.com/Apply
See more info at: www.RealEstateSecretSystemsForAgents.com