Are you a cool car, but don't have good gas mileage or safety features?
What exactly do I mean by this?
Think about when you purchase a car. Lots of people will like a vehicle because it looks good or cool. Then they'll talk to the car salesman and they'll justify that the car is safe and has good gas mileage. Whatever it may be. Emotional and Logical. So, you want to have the whole package, right? You also want to be an emotional and logical choice for your prospective real estate clients.
And how do you do that?
Well, there are things that you can do to stand out and differentiate yourself in your business. Think about the different choices that clients have and the reasons they will choose you. How are they going to make the decision about whether they should use you or another real estate agent in your office or in your market?Generally, they're going to be thinking about the agents that they're exposed to and consistent in their market. Are they finding you online or your info?
People have different needs and wants. They like different things and will connect with someone that more aligns with them, right? They will choose you as a real estate agent for different reasons as well. You need to be able to connect with your potential clients emotionally. The way you do that is you need to have crafted your story. Don't make it up. Use your story of who you are and why your dream clients should do business with YOU. Then publish content to reinforce that. Be emotionally connecting and also create a market report, blogs, newsletters, valuable content about your community and the market that you're serving. Connect logically. There are so many different mediums and channels that we can use to reach out to prospective clients.
People like to do business with people they like, and they will like people that are similar to them. Even though you may not be similar socioeconomically, some of your interests and passions could be similar. That can be enough to connect the dots. They will usually then go check you out online and ensure that you're a logical choice as well and that will justify their emotional decision.
You CAN be the emotional and logical choice. ​
If you want to learn more about our done for you program, how to have a digital footprint, or the systems that I've been using in my business that have been proven to be successful, then reach out to us and give us a call. We'd love the opportunity to talk to you.
How Can I Help You With Your Real Estate Agent Marketing?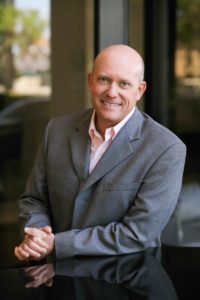 Let Us Help You Take Your Business to the Next Level…
If you are ready to take your business to the next level and get Chris & Shelby's solutions to your real estate challenges in your market, find out more about Real Estate System Secrets offerings or to receive our marketing tips, sign up using these links below:
RealEstateSystemSecrets.com/Apply
Sign Up For Our Emails With Marketing Tips HERE
See more info at: www.RealEstateSecretSystemsForAgents.com