Serving your clients at the highest level is very important even if it's a lower level listing. Communication and clarity, as well as fair playing with other agents, can affect your outcome of selling a listing. 

I recently had a listing of a condo listed a little bit below $300,000. Not normal for my transaction amounts, but serving those affluent clients and luminaries in the community, is very important to service at the highest level. My focus is to serve those clients and their real estate needs as best as I can.

We think as real estate agents that the general public should understand every single component of what we do. My client is very knowledgable and successful, but some of the nuances of a real estate transaction and our electronic contract systems can be a challenge. When you are serving your clients, go through the whole scenario with them for better understanding.

This is a fairly new listing and got this contract to buy and sell quickly. I sent the offer to my client via email and then I texted her, which was the mode of communication that she wanted to use. There were also three additional showings this afternoon. 

The contract to buy and sell was for list price which is unusual in our market. I suggested a much higher price point. It's okay for buyers to reach a little bit as long as they don't jump. We set this price point just below $300,000, which I thought was a little bit of a stretch, but reasonable. It would attract a lot of interest in a short period of time given the lack of inventory at that lower level.

I received the contract back signed. She accepted the offer. I called and said, "Did you realize you just signed the contract to buy and sell?" She didn't. She thought she signed a lead based paint disclosure. So we went through that. She ended up being fine with accepting even though there were three additional offers and a loan contingency. But it was about a 50/50 loan, so was feeling pretty confident on that. 

You also need to be aware of the relationships with other agents in your market. These relationships are super important. Represent to be fair and equitable to those agents, even if you might have a multiple offer scenario.

These recommendations can help you get to the next level, so you can attract affluent clients and serve them in your market every day and live the dream!
How Can I Help You With Your Real Estate Agent Marketing?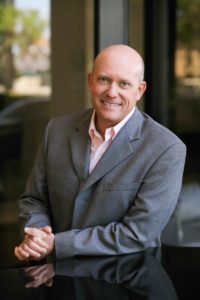 Let Us Help You Take Your Business to the Next Level…
If are ready to take your business to the next level and get Chris & Shelby's solutions to your real estate challenges in your market, or to find out more about Real Estate System Secrets offerings, schedule a free coaching call using this link:
RealEstateSystemSecrets.com/Apply
See more info at: www.RealEstateSecretSystemsForAgents.com