I have some really exciting news that has been a lot of work in the making!!
In Summary…
#1. I am a Coldwell Banker agent (in Crested Butte, CO) and a Real Estate coach.
#2 I am putting on the first-ever 5 Day Listing Challenge that Shelby (my daughter & business partner) and I have built, to cut through the noise and help you implement the formula for getting new listings consistently that saves you time.
#3 – The challenge is starting WEDNESDAY (and exclusively for Coldwell Banker agents)!
That all sounds pretty awesome right?!?
So here is the backstory on why we are doing this because it's probably not what you think…
The biggest question you get as a real estate agent is "How is the market doing?"
…and what sets you apart from other agents is how you answer that question.
Most agents would answer with something current like "Well the Denver area has an overall lack of inventory so it's a great time to sell right now…."
However, the agent that is actively attracting their dream client answers differently, by going into depth on specific areas and neighborhoods that are that agents NICHE.
Lumping an entire metro area together does not showcase that an agent is a specialist of any specific area, and frankly, some areas will be doing completely different things than what the entire metro area is doing.
Being able to speak to your niche is the value that not only sets you apart as more knowledgeable but indicates to the potential client that you are a specialist in those areas specifically, which is what your clients are seeking.
If you needed a knee surgery you wouldn't just go to a surgeon that does it all, you would seek out a knee surgeon that specializes in that specifically – because you want the best in that specialty.
The same goes for our real estate business, people want to work with specialists who serve their specific area/neighborhood, and that's what draws them to you.
And my secret – when the conversation about the real estate market is coming to a close, I always share:
"I have a market report I create and publish on a monthly basis; I would be happy to send it to you if you have a business card or would like to write down your email."
Now that potential client is on your list where you are delivering something of high value, where you can nurture them until they're ready to use you as their agent.
Every time I send out my market report I actually have to be sitting at my desk because the second it goes out my phone and email is blowing up all day, and that's not an exaggeration. Once a month I plan my day around that email going out.
You're probably thinking, okay cool I have a market report provided by my brokerage or ___ title company or (fill in the blank).
If that's the case I would encourage you to ask these questions:
#1. Is it a monthly market report? Consistency on a monthly basis is important or they will forget who you are.
#2. If so, is that market report niched down to the specific areas you serve (data straight from the MLS, not zip code).
#3. And if so, are you able to publish it within a 1 week turnaround time after the month of transactions close? Value to your potential client goes down if it is no longer relevant.
#4. ….and if all that is true, is it personalized to YOU with your headshot, bio, your insights on the stats, and a call to action to get a home estimate or call you?
To be honest we have yet to find a market report that does all this – which was why I created my in-depth market report tool in the first place (it's now much cooler than my original version built in excel).
Having a market report that is targeted and relevant to the potential clients you are delivering it to is the difference I've found that works in my business, and the other agents' businesses we have worked with.
Especially with all the competition, instead of sending out the same thing as your colleagues, you should be differentiating yourself.
Coming full circle – We've heard for probably 2 years now that agents want access to our market report software that allows you to do this…
…we didn't really have an easy way for you to do it on your own – UNTIL NOW!
We've been working on this software for over a year now to make it usable by agents outside of our internal team, and have paid a software developer over $10k to help us do that.
But we couldn't just give you the software, we wanted to over-deliver and give you more than that.
Because, to be honest, without understanding how to leverage your market report, and your digital niche marketing as a whole – the market report will not bring you results.
You need systems that work on autopilot to save you time, so before we give you access to the market report software we want to help you set up your foundation for success beforehand LIVE.
Yes, that's right, LIVE!
As a full-time real estate agent myself, I get that as real estate agents we are busy and have no time for "marketing".
Here's the deal though – my marketing is my prospecting.
The market report and the digital niche marketing systems around it are literally replacing cold-calling, door knocking, FSBO, working my sphere, and all the talking head things we're told to do.
And guess what?
It takes a third of the time (if that), and lives on forever – while also nurturing my list and staying top of mind.
All that to say – I wanted to create something that sets you up to save you TIME (the currency we are always lacking in).
And I also wanted to help you implement it in real-time, LIVE with accountability, because how many times have you purchased a course that you never went through or actually did anything with??
I'm raising my hand – so many times I have done this.
Or so many times I have decided to invest in the new paid ad platform with the cool buzz around it – and it never works for me.
Being honest, I'm really sick of the noise that doesn't work, which is why I'm giving you the exact formula I use every day and that is allowing me to do $90M in volume (62 transactions) this year as a solo agent with no assistant, and no team.
This is why this needed to be live – so that I can help you actually implement, and set up your foundation to take off, in real-time.
This is for the action takers that are ready to close out this year strong and hit their goals (or go beyond them).
It is what Shelby and I are calling – our 5 Day Listing Challenge!
It is set up like a challenge because every day I will challenge you to implement the formula I am giving you – and will be keeping you accountable to get it done.
This is different than your average course or training because we are working with you each day to take action.
Each day I will give you a ton of value and show you the simple step-by-step process to implement.
In this 5 Day Listing Challenge you will get:
✓ Actionable Training each day for 5 days
✓ Daily Worksheet Guides, with actionable steps each day to help you implement and keep you on track
✓ The Roadmap of the step-by-step journey to your success
✓ Early access to the Members Area
✓ Checklist to prepare you for the challenge
✓ My Digital Niche Marketing ebook that goes into detail on the strategy and success framework I will be sharing
✓ Access at the end to the Market Report Software
I don't know if I already mentioned this – but I am only opening this up to Coldwell Banker agents.
I am a fellow Coldwell Banker agent and being plugged into this community has been really rewarding for me, so those are the agents I serve.
I might open it up to all agents in the future but for now, it's exclusively for you guys, so jump on it now while you can get ahead!
I was going to wait until mid-January to launch the challenge, but with everyone trying to finish the year strong I decided instead to start this challenge in TWO DAYS on Wednesday!!!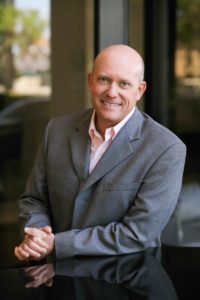 Kind of crazy, I know.
It's going to be awesome, and Shelby and I can't wait to give you more value than we EVER have (seriously).
You will not be able to sign up once it starts on Wednesday, so if you want to get on this challenge sign up now!
Click here to join the challenge.
See you on the other side!
To your success,
Chris