Although COVID has impacted the number of people visiting my town of Crested Butte this summer, it's mid-July and the town is hopping with people. I think because of COVID, there are a lot of people trying to escape the city. Tourists and second homeowners are looking at real estate in a remote or resort market. Every agent that I've talked to is very busy.
When the activity level spikes, it becomes hard to balance and manage your time. Trust me, if it weren't for the systems I have in place, I would be lost. The amount of productivity and the efficiency from which you can work and be successful depends on how much time you have in the day. Your ability to be successful is reliant upon your systems.
For example, I have an excel sheet that lays out all my current listings, buyers, and sellers that are coming into town, and leads that I'm chasing. That's just one way that I stay organized and make sure I don't miss anything.
If you're a fisherman and you're casting a wide net, you're trying to catch as many fish as you can. In real estate, implementing systems allows you to capture as many opportunities as you can. But you need to act on the opportunities you might catch. Be responsive even if you're in the middle of something.
Coordinate a time to talk on the phone, even if it's just for five minutes. It's better to respond immediately, rather than leaving your clients in the dark. If you have holes in your net, you may let opportunities go to other agents. Set systems in place so that you can stay organized and successful.
How Can I Help You With Your Real Estate Agent Marketing?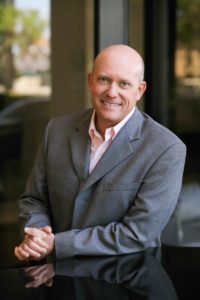 Let Us Help You Take Your Business to the Next Level…
If you are ready to take your business to the next level and get Chris & Shelby's solutions to your real estate challenges in your market, find out more about Real Estate System Secrets offerings or to receive our marketing tips, sign up using these links below:
RealEstateSystemSecrets.com/Apply
Sign Up For Our Emails With Marketing Tips HERE
See more info at: www.RealEstateSecretSystemsForAgents.com