I think the general public trusts us real estate agents just about as much as they trust baggage handlers. And my recent trip to Miami airport showed me that the general public doesn't trust baggage handlers very much at all!
I don't fly a lot internationally but I was at the airport and witnessed these passengers flying Air Cuba or something like that. As I was sitting there I watched all these people that had their bags wrapped up in cellophane. They do this so that it's difficult for people to get into your luggage. And if all the cellophane or Saran wrap is taken off or damaged then you can see that somebody did get into your luggage.
So I chuckled to myself and it made me think about how the general public, or at least these passengers, didn't seem to trust the baggage handlers. They were clearly worried their luggage won't arrive safely or that somebody was going to go through all of their stuff and take things. But the general public doesn't think much differently of us as real estate agents.
Research has shown that about 2/3 of people don't trust us. Just like people are worried about the value of their luggage they are also concerned about the value of their real estate. And they believe that we might not be trustworthy.
So we need to do everything in our power to make sure our clients trust us. You need to do a really good job of being and expert and a credible authority and showing that you have ethics and integrity in everything you do.
This is very important because people are always watching. The way that you behave and act will be seen and eventually talked about in your community. And you get to control what kind of talk it's going to be by your actions.
If you're building a sustainable business you want your reputation to precede you. I often have buyers and sellers calling me because they've been referred by someone, or they've been watching me, they've seen my website, or they get my market report. My real estate business is a success because the general public knows that they can trust me before they even meet me.
Are you doing everything necessary in your real estate business so that people can get to know you, like you and trust you as someone who will help them with their real estate needs?
How can I help you with your Real Estate Agent Marketing?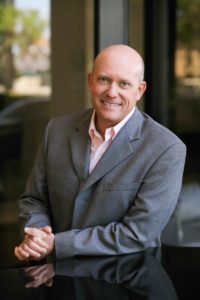 Let Us Help You Take Your Business to the Next Level…
If are ready to take your business to the next level and get Chris & Shelby's solutions to your real estate challenges in your market, or to find out more about Real Estate System Secrets offerings, schedule a free coaching call using this link:
RealEstateSystemSecrets.com/Apply
See more info at: www.RealEstateSecretSystemsForAgents.com
Chris
RealEstateSystemSecrets@gmail.com