Are you fishing with your clients? Do they know what your interests are? Do your clients know that you are posting videos and blogs?

Think about it…

Are YOU helping your real estate clients and prospective real estate clients experience you? What are you doing to help your clients experience you in your business and in your market?

One of the ways that I've been able to do that is that I create a lot of content and put it online. I demonstrate my level of competence and credibility as a real estate agent. I'm fairly transparent with regard to who I am and what I like to do. I post images of my family, my lifestyle and the things that I enjoy doing.

The good news is that I've had a number of clients that have said "I really felt like I knew you before I met you." I had one client literally binge all my Youtube videos and video interviews! They found me because I did those things.

I really encourage you to do this. It's one thing to create content, but then you have to have systems in place to repurpose it, ya know? I see agents that do a great job creating premium content, but they aren't consistent, and they don't repurpose it. Think about the ways that you can reach your clients… So they can get to know you, like you and trust you. As individuals, people, but also credible, competent real estate agents.

Are you demonstrating your level of authority and expertise?

My suggestion to you would be to think about what you're doing now and how you can improve, how you can change, how you can adapt and how you can start creating content. If you think you can't do it, don't have time, don't have the skills or you just don't want to do this….reach out to me! We are starting a Done For You Program. We can be your marketing department.

If you do think you can do this, GREAT! Get motivated. Take that next step and start getting yourself out there and show what you are made of!
How Can I Help You With Your Real Estate Agent Marketing?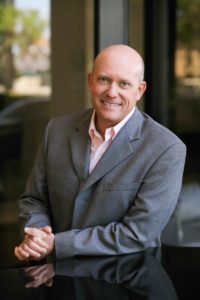 Let Us Help You Take Your Business to the Next Level…
If you are ready to take your business to the next level and get Chris & Shelby's solutions to your real estate challenges in your market, find out more about Real Estate System Secrets offerings or to receive our marketing tips, sign up using these links below:
RealEstateSystemSecrets.com/Apply
Sign Up For Our Emails With Marketing Tips HERE
See more info at: www.RealEstateSecretSystemsForAgents.com